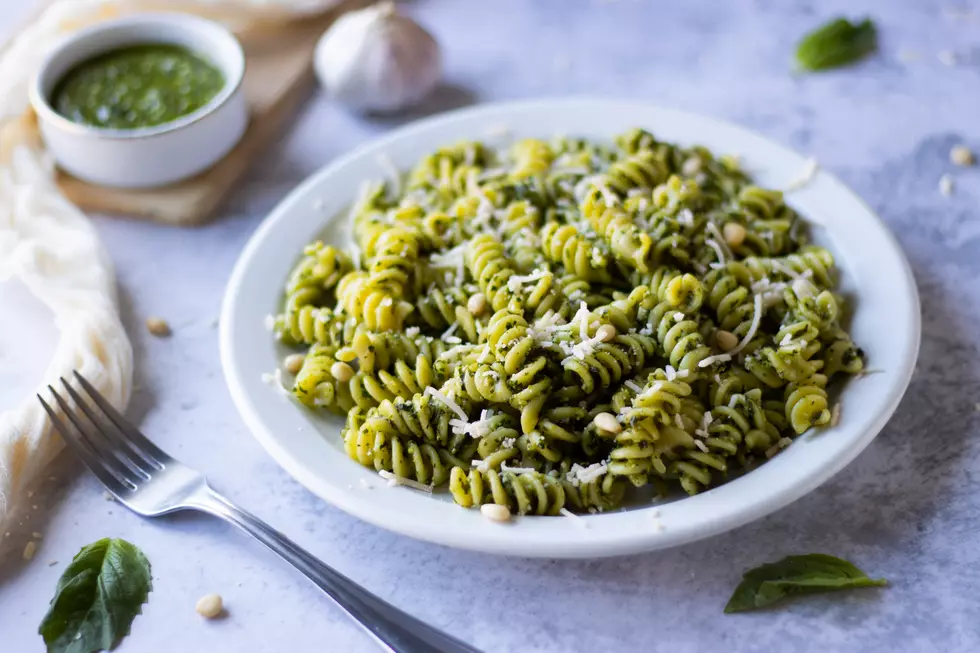 JD Raymundo
Pesto Pasta has to be the easiest yet one of the most flavourful dishes out there. Packed with basil, this recipe only requires a food processor and a couple of minutes to create a beautifully vibrant green pesto sauce. Toss it up with your favorite noodles, and you've got yourself a summertime meal ready in less than 30 minutes!
Want to take this up a notch? Serve it with your favorite vegan chicken replacement for some added protein, Or toss in some sliced cherry tomatoes and fresh veggies to make a delicious pesto pasta salad. You can even turn this into an oil-free recipe by subbing in the olive oil for pasta water! There are quite a few things you can do with pesto pasta, so think of this recipe as a base, because at the end of the day nothing beats the classic Pesto Pasta.
Prep Time: 10 Min
Cook Time: 10 Min
Total Time: 20 Min
Servings: 4-6 People
Ingredients
1 Lb Pasta Noodle of choice
2 Cups Fresh Basil, packed
½ Cup Pine Nuts
½ Cup Vegan Parmesan
1 Clove Garlic, peeled
2 Tsp Lemon Juice
⅔ Olive Oil, sub with Pasta Water for an oil-free recipe
½ Tsp Salt
¼ Tsp Pepper
Instructions
Cook your pasta noodles as directed on the package. While your pasta is cooking, add your basil, pine nuts, vegan parmesan, garlic, and lemon juice to a food processor. Pulse your food processor until your ingredients are evenly mixed and has a crumble-like texture.
Add the olive oil, salt, and pepper to the food processor and blend until combined. Drain your pasta and add your pesto sauce to your cooked pasta noodles. Give it a mix until your pasta is evenly coated in the sauce.
Serve with your favorite vegan chicken replacement, and garnish with extra vegan parmesan and pine nuts. Enjoy!
31 Delicious, Plant-Based Recipes to Make on Repeat
Want fresh ideas for meals that are healthy, plant-based, and delicious? This free newsletter is for you. Sign up to get a recipe of the day delivered to your inbox every morning.