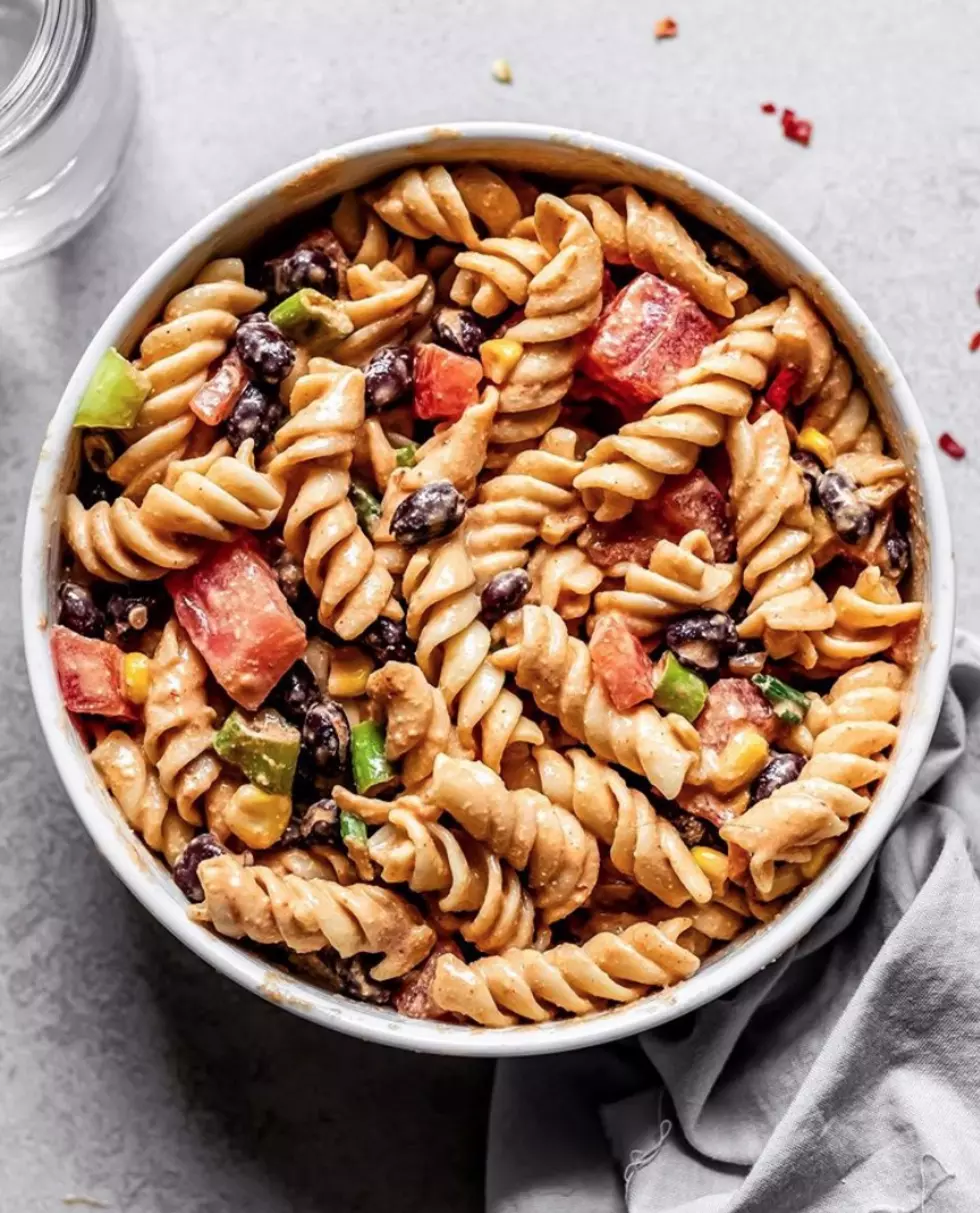 Vegan Recipe: Creamy Pasta Salad For Your Summer BBQ
@vegamelon
Are you wondering what you should bring to the backyard BBQ party? If so, make this creamy pasta salad with a southwestern twist everyone will love. This dish is a two-step recipe and will only take you 20 minutes to make. All you need to do is cook the pasta, add the fresh veggies and beans, and combine the sauce. Even though this recipe is a creamy pasta salad, it's actually creamless and 100% vegan and you won't even be able to tell the difference. Serve your pasta in a summery white bowl with a pinch of salt on top!
Recipe Developer: Lenny, @vegamelon
Why we love it:  Pasta salad is a refreshing and filling summer dish that everyone loves. This recipe is made with veggies, a vegan cream sauce, and pasta--healthier than traditional pasta salads. Enjoy this recipe all summer long.
Make it for: A side dish you can bring to a party or make it for dinner. Kids especially love the taste of this pasta!
Prep Time: 15 minutes
Cook Time: 5 minutes
Creamy Southwestern Pasta Salad
Serves 3 people
Ingredients
Pasta
8 oz pasta, cooked and drained
1 bell pepper, chopped
2 large ripe tomatoes, diced (or 2 cups cherry tomatoes)
1 cup cooked corn
1 1/2 cups black beans (or one 14-oz can)
Stalks green onion, sliced (or 1/2 cup chopped cilantro)
Optional: 1 avocado, sliced
Sauce:
1/3 cup vegan mayo or cream cheese
1 tsp chili powder or paprika
1/2 tsp ground cumin
1 tsp garlic powder
1/4 tsp dried oregano
1/2 tsp onion powder
3 tbsp nutritional yeast
Salt and pepper + lime juice, to taste
Instructions
In a jar, whisk together the sauce ingredients; add some water if needed for a thinner consistency.
Combine with all the salad ingredients and toss well. Serve immediately.
31 Delicious, Plant-Based Recipes to Make on Repeat
Want fresh ideas for meals that are healthy, plant-based, and delicious? This free newsletter is for you. Sign up to get a recipe of the day delivered to your inbox every morning.