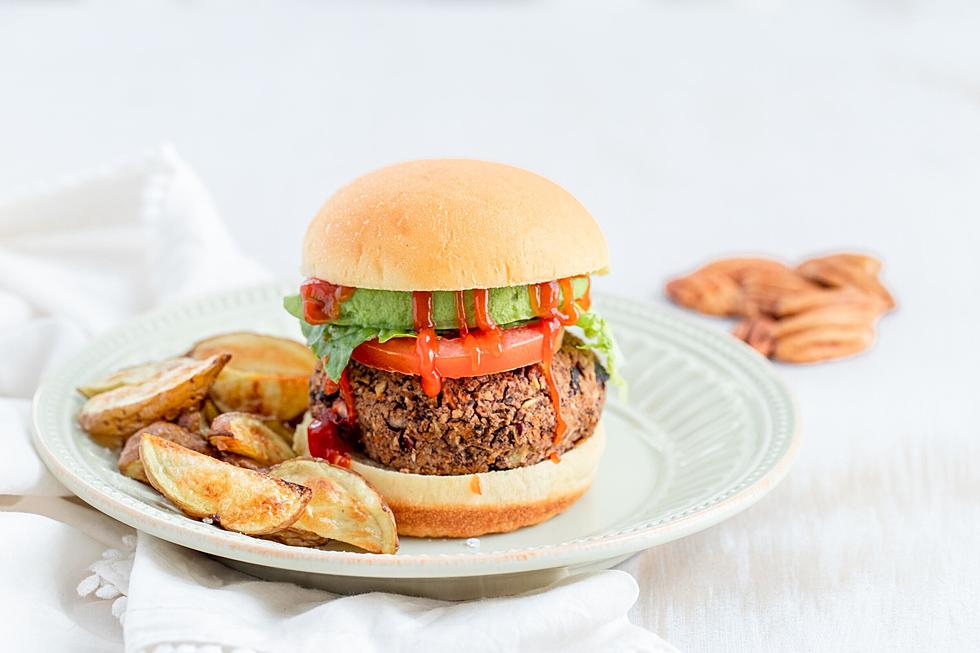 Recipe of the Day: Pecan Bean Veggie Burgers
Homemade vegetable burgers help you save on calories and avoid eating additive ingredients to keep the store-bought fresh. Whenever you have a chance to make your own patties, take advantage of its creativity and add unusual ingredients that give your burgers a boost of flavor, such as fresh pecans for extra crunch and sweetness.
This recipe takes your veggie burger to the next level - it's stuffed with pecans, carrots, two kinds of beans, oats, and fresh plant-based seasonings that enhance the spice. The burger is packed with fiber, helping you feel fuller longer, and plant-based protein, helping your muscles recover. It's hard to come by delicious and healthy recipes, but when you do, get cooking!
Prep Time: 15 minutes
Cook: 40 minutes
Vegan Pecan Bean Burgers
Serves 6 people
Ingredients
1/4 cup fresh pecans
1 can black beans (15 ounces), rinsed, drained, and patted dry
1 can kidney beans (15 ounces), rinsed, drained, and patted dry
1/2 cup old fashioned oats
2 carrots, grated
1/4 cup grated onion
1/2 teaspoon garlic powder
1/2 teaspoon cumin
1/2 teaspoon chili powder
Dash of hot sauce or cayenne pepper
1 teaspoon sea salt
1/4 teaspoon black pepper
1 tablespoon olive oil
Instructions
Preheat oven to 300 degrees. Combine the beans in a small bowl and set them aside.
Using a food processor, pulse the pecans and oats until coarsely chopped. (You do not want a super-fine mixture.) Add the grated carrots, grated onion, 3/4 of the beans, all of the spices, and the olive oil and process again, mixing everything together.
Using a spatula, transfer the mixture into a large bowl and add the remaining beans. Wet your hands and form the bean mixture into six patties.
Place the bean burger patties on a baking sheet sprayed with cooking spray or, preferably, a baking sheet lined with a silicone baking mat, and bake at 300 degrees for 40 minutes, flipping the burgers halfway through.
Remove burgers from the oven, allow to cool slightly, and serve on your favorite burger buns, loaded with your favorite toppings.
31 Delicious, Plant-Based Recipes to Make on Repeat
Want fresh ideas for meals that are healthy, plant-based, and delicious? This free newsletter is for you. Sign up to get a recipe of the day delivered to your inbox every morning.