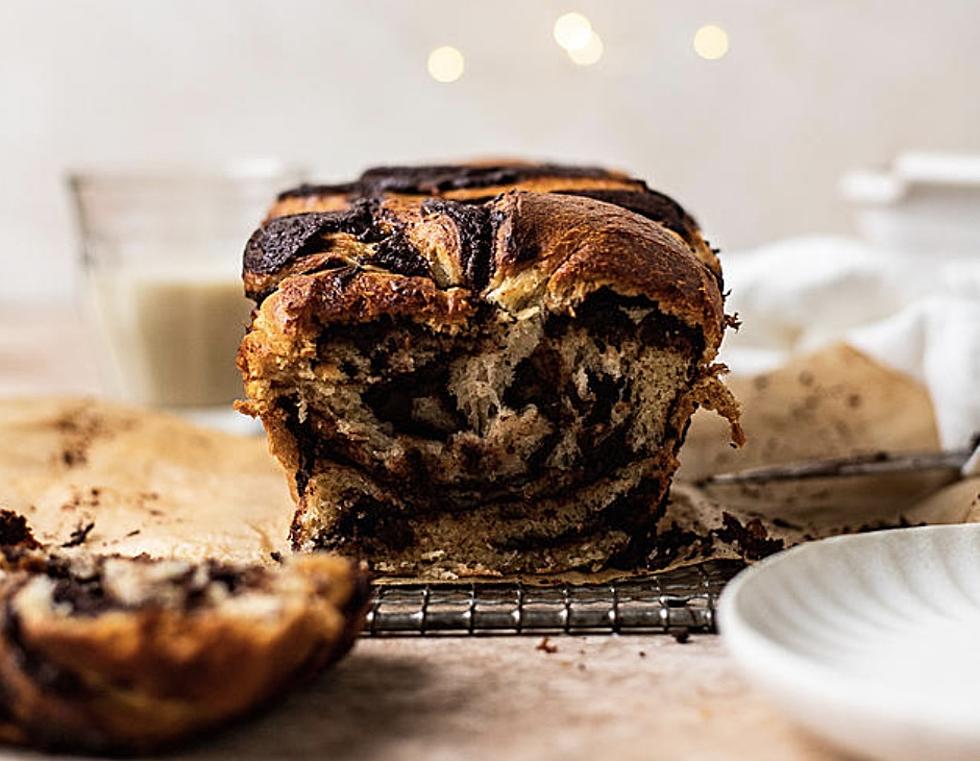 Host Hanukkah With This 2022 Guide to Easy Vegan Recipes
@the_bananadiares
Creating traditional Hannukah dishes that vegans and non-vegans will love may seem like a stressful task. You may be wondering how you can make all the classic Hannukah dishes, such as potato latke, kugel, and babka vegan. Stress no more. Here is the ultimate guide to preparing a delicious vegan Hanukkah dinner, featuring all the traditional recipes.
What is Hanukkah?
Hanukkah is closer to Christmas this year, starting on Sunday, December 18, and ending on December 26. Hanukkah celebrates the recovery of Jerusalem and the subsequent rededication of the Second Temple at the beginning of the Maccabean revolt in the 2nd century. The lighting of the menorah candle, one each night, signifies that there was only enough oil to light the temple for a single night but instead, it lasted eight days. During Hanukkah, this is honored by cooking with oil, specifically by celebrating with fried foods.
What Food Do You Serve During Hanukkah?
Traditional Hanukkah recipes are typically made with eggs, dairy, and other animal products. Some of the most popular Hanukkah recipes are:
Potato latke
Applesauce
Kugel
Sufganiyot
Babka
Traditional Hanukkah recipes can be easily made vegan by swapping animal products for dairy alternatives, applesauce, and other vegan swaps.
Let the kids get busy singing "Dreidel, Dreidel, Dreidel" while you put the finishing touches on these 11 Vegan Hanukkah recipes. Enjoy the holiday knowing that your dishes are both traditional and made to be fully vegan and vegetarian.
Vegan Main Dishes for Hanukkah
This vegan kugel recipe tastes the same, if not better, than classic recipes made with heavy cream, butter, and cheese. Kugel can be made vegan by replacing eggs with apple sauce, butter with vegan butter, and yogurt with dairy-free yogurt.
Guests will never know that this flame-grilled vegan brisket is actually made out of seitan. Cover the vegan brisket in a sticky, sweet BBQ sauce.
You can never go wrong with serving vegan fish, such as this vegan lemon butter "halibut." To emulate halibut, extra-firm silken tofu is lightly coated in a potato mixture, then fried until golden.
Vegan Side Dishes for Hanukkah
Hanukkah is incomplete without crispy vegan potato latkes. This vegan potato latke is both traditional and updated to be vegan, so you won't use eggs or dairy.
This matzo ball soup is a vegan version of the classic recipe with simple ingredients and an amazingly healthy taste.
This vegan spiced lentil beetroot salad is one of the healthier options on the menu for Hanukkah. This simple vegan salad is easy to make and packed with superfoods.
Vegan Desserts for Hanukkah
Babka is a sweet braided dessert that is one of the most popular desserts to serve and indulge in on Hanukkah. This recipe takes a bit of time but is worth it in the end!
The doughnut is deep-fried in oil, filled with jelly, jam, or custard, and topped with powdered sugar. These traditional donuts are usually made with butter and eggs, but we made them over to be vegan and dairy-free.
As long as you're making applesauce for Hanukkah, you might as well whip up a batch of vegan brownies. Adding olive oil to brownies adds moisture and balances out the chocolate flavor.
There's nothing sweeter and tastier than warm vegan cookies fresh out of the oven. Everyone in your family will love this dessert and won't believe that these cookies are vegan and flourless.
Make this vegan flourless chocolate cake for an easy and stress-free yet elegant holiday cake.
What Do You Drink During Hannukah?
Wine is a very popular alcoholic drink of choice to celebrate Hanukkah because it is a symbol of joy and happiness. Finding vegan wine is trickier than it sounds. Most wine is not vegan due to the processing and fining before it reaches the bottle.
Though not as popular, people do celebrate Hannukah with hard liquor and cocktails. Don't stress about finding wine and hard liquor that is both vegan and kosher. Here's a list of a few of our favorite vegan, kosher wines and liquors.
Kosher Vegan Drinks
Wine
Kosher Vegan Liquor
Looking for tips to host an effortless holiday party? Check out this guide to make holiday entertaining effortless.