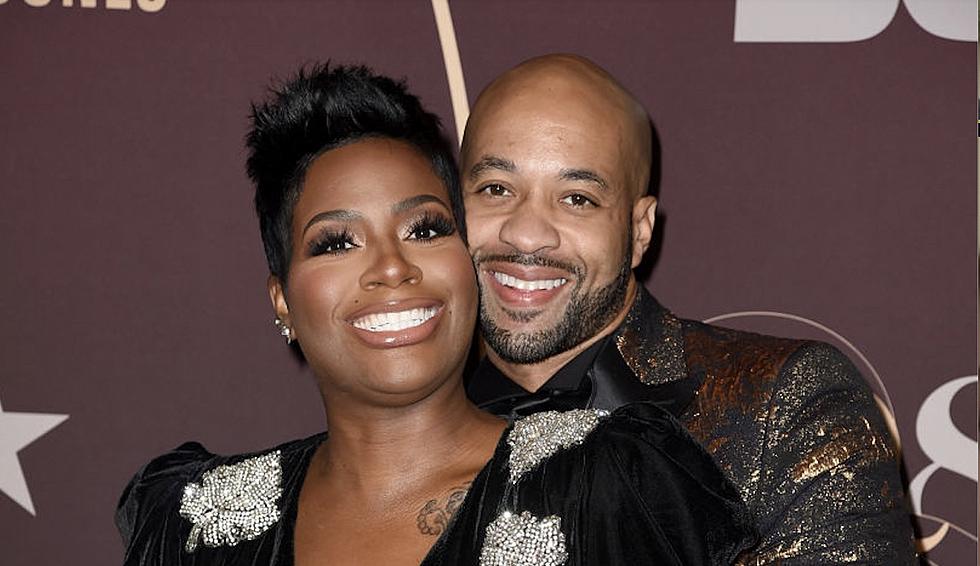 Fantasia and Kendall Taylor Had a Vegan Birthday Dinner: Here's What They Ate
Getty Images
American Idol alum Fantasia Taylor has had a summer of celebrations: In May, she hosted a baby shower before giving birth to her girl Keziah, June marked her thirty-seventh birthday, and she recently toasted to good health and happiness during her husband Kendall's forty-first birthday.
In honor of the couple's summer birthdays less than two months apart, the duo celebrated with a combined birthday dinner at their home in North Carolina. The small gathering featured an entirely vegan menu prepared and cooked by Chef Joya, the family's private chef who specializes in meatless comfort food.
The birthday fare included a wedge salad with a homemade creamy yet creamless dressing to start, lump krab cake over mushroom risotto, deconstructed corn maque choux as the main, and peach cobblerettes with @eclipsefoods butter cookie ice cream and crumbled biscoff cookies for dessert.
The food had Fantasia excited to eat by the looks of it in her Instagram post – the last picture in the album shows a boomerang of the singer holding a fork in the air and shaking her hips. Although it's unclear who was sent a birthday invitation, we do know two more guests attended, (in addition to Fantasia and Kendall) because four plates were ready to be served in Fantasia's picture.
Chef Joya also added highlights from the special night on her Instagram with behind-the-scenes footage of her chopping and satueéing. In the caption, Joya mentioned she cooked the birthday meal while Fantasia was in a live conversation on her weekly Taylor Talks video she hosts every Tuesday on Instagram at 6 pm, so the dinner likely took place afterward. "I'm always so thankful when I'm asked to share my gifts for someone's special day," said Joya.
Chef Joya is Fantasia Taylor's Private Chef
This wasn't the first time we've seen Chef Joya cook up a storm for the family on a special occasion. Joya attends made the couple's Valentine's Day dinner this past year and catered Keziah's baby shower more recently. The menus for these dinners looked slightly different and we have the exact recipes from the baby shower thanks to Joya who kindly shared them with The Beet.
Now you can make Fantasia's favorite recipes at home, like her vegan crab cakes, mushroom gravy, rice pilaf, and dairy-free baked mac and cheese. At the birthday dinner, the family enjoyed a different version of Joya's crab cake which you can re-create on your own.
Will Kendall Taylor go vegan?
It appears that Kendall Taylor is on board with Fantasia's diet and enjoys the meals they eat together. He's even gone as far as cooking Fantasia vegan dinners like the dairy-free, meatless taco salad she posted on her Instagram and credited with the hashtag #husbandswhocook. After all, there was no meat or special side dishes for his shared birthday dinner, so he must be eating vegan often. We're rooting for you, Kendall, and if you need any help making the swap to plant-based, The Beet's Beginner's Guide to a Plant-Based Diet is a great place to start.