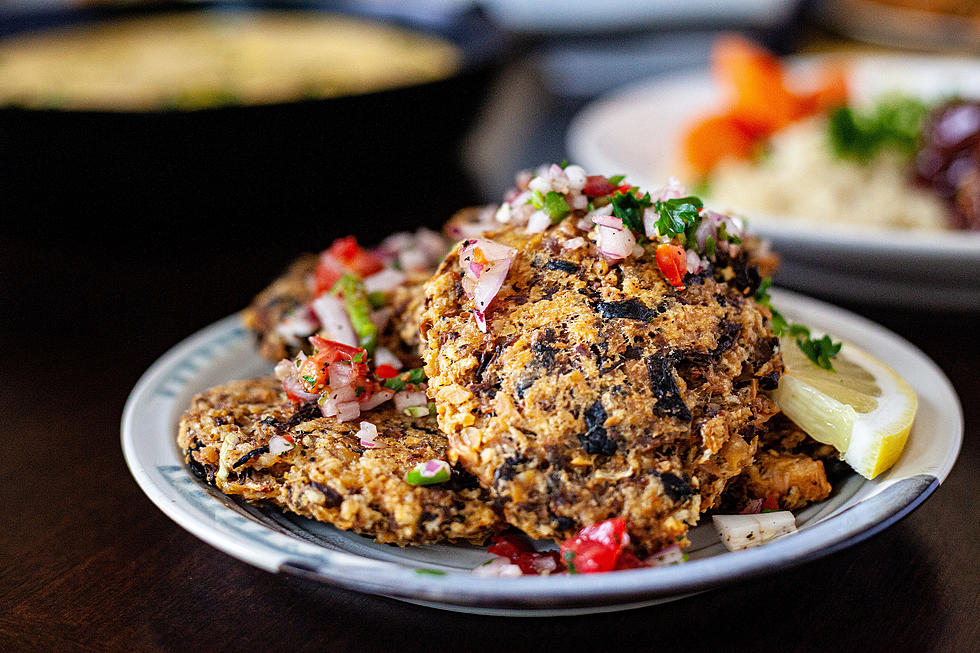 Fantasia Taylor's Favorite Vegan Crab Cakes Made by Chef Joya
Former American Idol star Fantasia Taylor went vegan over a year ago and celebrated her daughter Keziah's baby shower with a vegan feast, catered by celebrity vegan chef Chef Joya. Chef whipped up delicious soul-food-style plant-based meals, including a tomato salad, mac and cheese, and these mini 'crab' cakes made with jackfruit. Here's how to make Taylor's favorite plant-based seafood dish for your friends and family.
Recipe Developer: Chef Joya, author of Cooking With Joya: It's Soul Mahmazing
Prep Time: 10 minutes
Cook Time: 10 minutes
Mini Krab Cakes
Serves 8
Ingredients
1 can jackfruit, drained and rinsed
¾ cup mashed chickpeas
½ cup nori (sushi wrappers), crushed
½ tsp Old Bay seasoning
¼ tsp salt
½ tsp ground black pepper
1 ½ tsp garlic powder
1 tsp lemon juice
½ cup plain bread crumbs
½ cup of vegan mayo
1 tbsp chickpea flour
½ cup vegetable oil
Instructions
Shred the jackfruit, using two forks to peel.
Combine onions, Old Bay seasoning, salt, black pepper, lemon juice, sushi paper, bread crumbs, mayo, and chickpea flour into a large mixing bowl.
Mix well.
Hand-form the mixture into patties, then let sit in the refrigerator for 30 minutes.
Heat vegetable oil, in a skillet, over medium heat.
Add a few patties to the oil, frying each side until golden brown.
Drain patties on a paper towel.