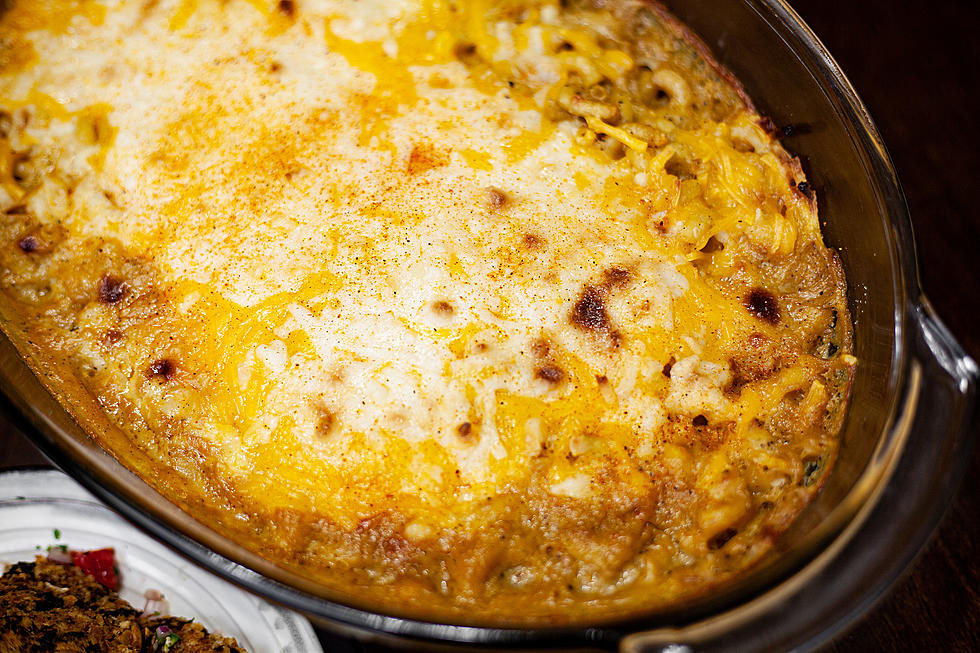 Fantasia Taylor's Favorite Vegan Baked Mac & Cheez Recipe by Chef Joya
American Idol alum Fantasia Taylor celebrated an all-vegan baby shower catered by celebrity vegan chef Chef Joya who shared with The Beet five recipes served at the event, including a tomato-cucumber salad with a homemade dressing.
The baby shower spread also included this vegan mac and cheese dish, which will convince even non-vegan friends and family that ditching dairy can be as delicious as it is healthy.
Prep Time: 10 minutes
Cook Time: 1 hour and 15 minutes
Recipe Developer: Chef Joya, author of Cooking With Joya: It's Soul Mahmazing
Baked Mac & Cheez
Serves 8
Ingredients
1 lb. elbow noodles
½ cup butter
¼ cup all-purpose flour
¼ cup arrowroot flour
3 cups vegetable stock
24 oz. unsweetened cashew milk
¼ cup nutritional yeast
1 container vegan cream cheese
4 cups vegan shredded cheese, your preferred brand
½ tsp salt
½ tsp black pepper
1 tsp onion powder
1 tsp garlic powder
1 tbsp sugar, raw
2 dashes of hot sauce
1 tsp vegan Worcestershire sauce
1 tsp dijon mustard
Instructions
Preheat the oven to 425 degrees.
Boil noodles, in vegetable stock, until al dente (follow directions on the package)
Drain the pasta, and set it aside.
Melt butter, in a saucepan, and add both flours. Whisk, until incorporated.
Slowly pour in half of the milk, whisking constantly to prevent clumps.
Mix in cream cheese and half of the vegan cheese.
Stir in the remaining milk, and add nutritional yeast.
Once the mixture is smooth and the cheese has melted, add in the remaining ingredients, except for the remaining cheese.
Bring mixture to a boil, and remove from heat.
Spray an 11" x 13" pan with non-stick cooking spray.
Add pasta noodles to the pan (optional: season with salt and black pepper).
Pour vegan cheez mixture onto the pasta. Stir until pasta is covered in sauce.
Top the pasta with the remaining cheese, and cover the pan with aluminum foil. Place the covered pan, in the oven, for 20 minutes.
Remove the aluminum foil, and cook for another 13 minutes.
Allow the mac and cheez to sit, for 10 minutes, before serving.