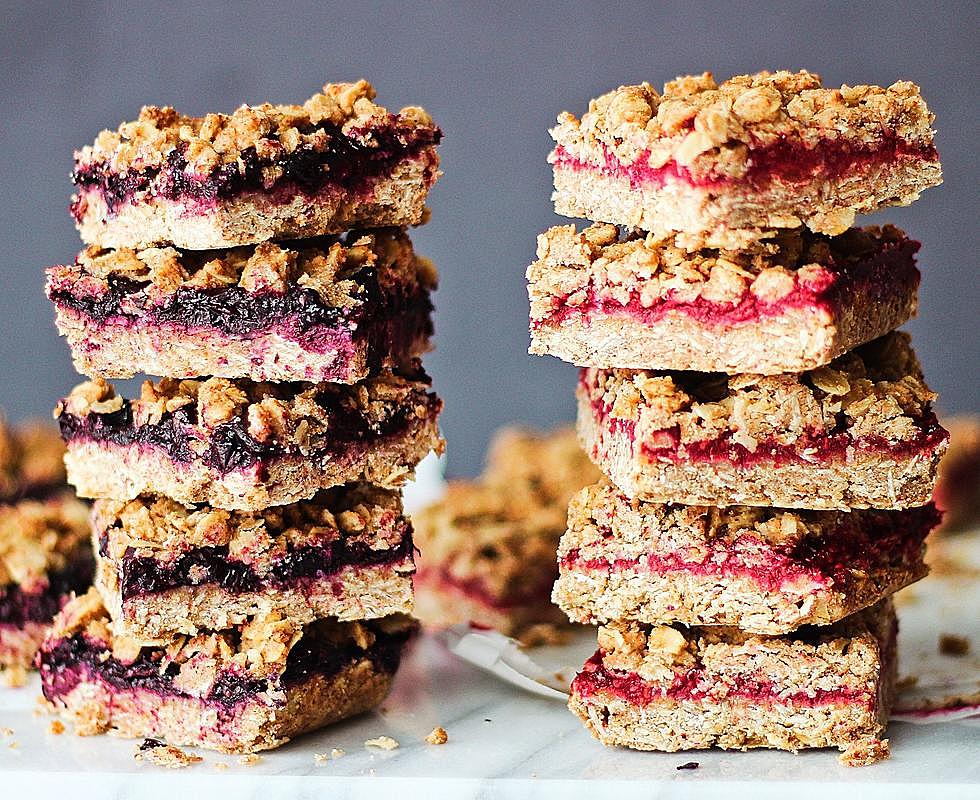 Day 12 Recipes For Your 21 Day Plant-Based Challenge
These Recipes are designed to fill you up and energize you all through the day. We have compiled a breakfast, lunch, dinner and two snacks -- and for your pick of desserts check out the recipe carousel at the bottom of the 21 Day Plant-Based Challenge homepage.
Avocado toast may be a brunch staple, but it can work for any meal, and even as a snack for a healthy pick-me-up. It's loaded with healthy fat and will keep you full when you need it!
You can never go wrong with pasta, and these gluten-free chickpea-based noodles tossed with roasted tomatoes and fresh basil means that you don't have to feel guilty for enjoying it!
Pick and choose your favorites from each.
The great thing about this Caribbean-inspired recipe is that it's a perfect meal to add to your meal prep routine. Add a side of kale to your jerk tofu, rice and kidney beans (often called peas by islanders)  and this dish is the perfect, complete lunch, infused with a spicy tang.
These Verry Berry Oat Bars can be made with any berry, but we love blueberries or raspberries! The Blueberry Bars have a nice sweetness to them but the Raspberry Bars have a nice tartness, so it all depends on your preference. Feel free to try a different kind of fruit with this recipe and let us know how it turns out in the comments below!
Breakfast:
1 ripe avocado
1-2 slices thick whole-wheat toast
Red pepper flakes
Salt and pepper to taste
Optional toppings:
Sliced cherry tomatoes and onions
Pine nuts
Hot sauce
Lunch:
Chickpea Pasta or noodles of your choice
Pasta Sauce
Variety Cherry Tomatoes
Basil and Parsley
Vegan Parmesan Cheese, optional
Snack:
Raw Nuts:
Almonds
Cashews

 

Peanuts

 

Walnuts

 
Seeds:
Hemp seeds

 

Chia seeds
Sunflower seeds
Pumpkin seeds
Dried Fruit:
Sliced and chopped dried mango
Cranberries

 

Apricots

 

Plantain Chips
Goji Berries
Fun Stuff:
Vegan dark chocolate bits or cacao nibs
Nonbutter popcorn

 

Sprinkle of cinnamon on top of everything

 

Coconut Flakes
Dinner:
Jerk Tofu
1 Block of Extra Firm Tofu
Jerk Marinade
Rice and 'Peas'
1 Garlic Clove
1 Can (14oz) of Light Coconut Milk
Allspice
Salt and pepper
Fresh Thyme
Long-Grain Rice
Kidney Beans
Optional
Kale, Spinach or Broccoli to serve on the side
Dessert:
Berries of your choice
1 Lemon
Lemon Zest
Salt
Whole Wheat Flour
Rolled Oats
Coconut Sugar
Brown Sugar
Cinnamon
Coconut Oil