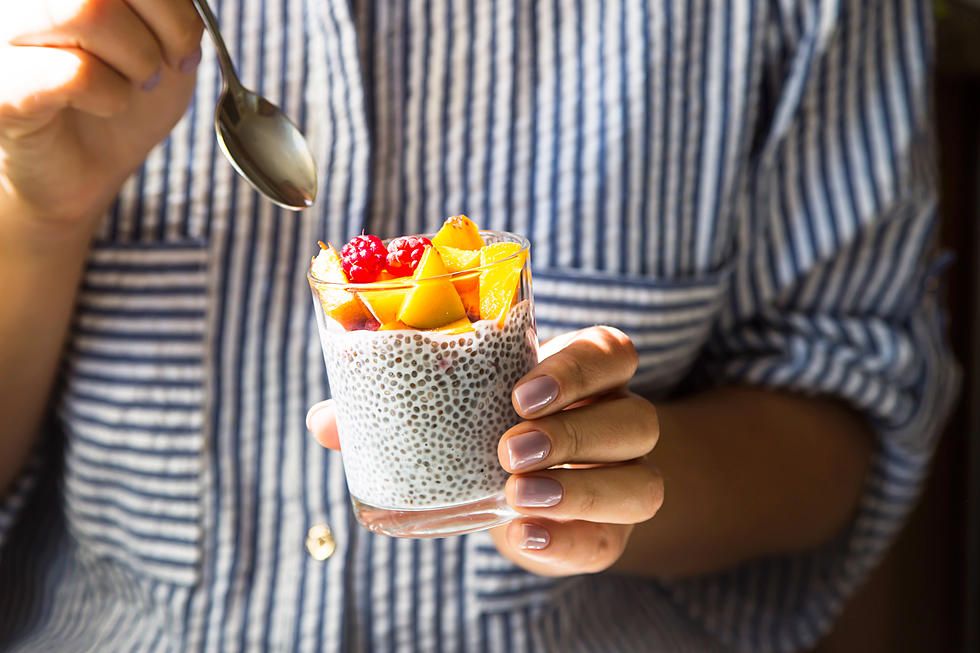 Day 1 Recipes for Your 21 Day Plant-Based Challenge
Getty Images/iStockphoto
Welcome to Day 1 of the Plant-Based Challenge.
These Recipes are designed to fill you up and energize you all through the day. We have compiled a breakfast, lunch, dinner and two snacks. And for your pick of desserts, check out the recipe carousel at the bottom of the 21 Day Plant-Based Challenge homepage.
Try this easy Chia Pudding recipe, or if busy, you can buy a really good store-bought version, Chia Pod, which is carried at Whole Foods and other major retailers. Make this recipe with your favorite dairy-free almond milk, such as the one from Blue Diamond.
You can never go wrong with a classic caesar salad. This fully plant-based salad is packed with protein and fiber, without all of the bad-for-you ingredients usually whipped into the dressing.
This will become your go-to snack before you know it. DIp any of your favorite veggies, chips or pita bread in the hummus and olive dips. Bring it to work or eat it at home, either way, this snack is a quick and filling and will leave you satisfied until the next meal.
Load up on veggies like peppers and mushrooms, and healthy carbs like brown rice and butternut squash. Add any of your favorite spices to give the fajitas flavor and serve with a side of salsa or guacamole.
These dates taste like Justin's peanut butter cups. Leave them in the fridge overnight and snack on them the next day. They also double as dessert if you want something light. Add walnuts to give it a crunch!
Nutrition notes: 
Approx. 170g carbs; 68g fat, 45g protein
Shop for Everything You Need for Day 1 Here.
Breakfast:
Dairy-free milk of choice

Chia seeds

Agave nectar or maple syrup

Vanilla extract

Fresh fruit
Granola
Dried coconuts
Almonds
Hemp seeds
Lunch:
Romaine lettuce
Sun-dried tomatoes
Hemp seeds
Chickpeas
Olive Oil
Italian seasoning
Garlic powder
Garlic Cloves
Onion powder
Salt
Cashews
Shoyu or tamari
Tahini sauce
Lemon
Capers
Dijon mustard
Snack 1:
Hummus (we love Trader Joe's horseradish hummus)
Olives
Chickpeas
Pita bread
Cucumbers
Green and red peppers
Carrots
Celery

 stick
Dinner:
Butternut squash cubes
Cremini mushrooms
8 cloves of garlic
Olive oil
Italian seasoning basil, thyme, and oregano
Salt and pepper
Baby spinach
12 mini corn tortillas or 6 regular size
For the Butternut Squash Crema
2 cups butternut squash 1-inch cubes
Vegetable broth
Cashews
Nutritional yeast
3 cloves garlic
For serving:
Snack 2:
Print out this Weekly Food Log and Keep Track of Your Progress!