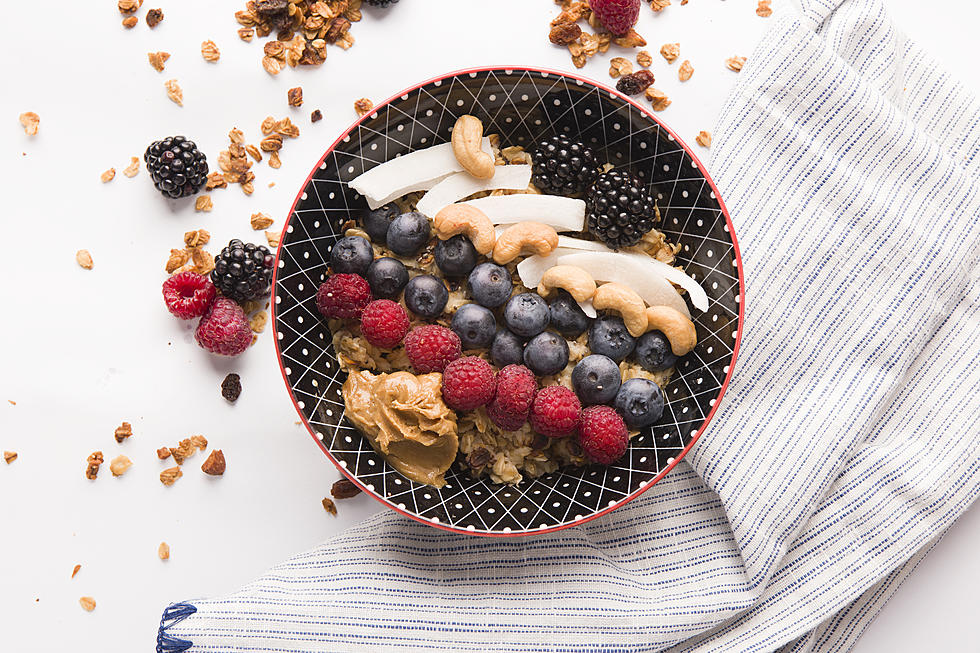 The Beet's Plant-Based Diet Recipe: Triple Berry Protein Bowl Recipe for Breakfast
Getty Images
Why This Triple Berry Protein Bowl is Healthy:
Blueberries, strawberries and blackberries contain antioxidants that boost your immune system, and fiber to keep blood sugar steady. One cup of strawberries has 3 grams of fiber.
Why It Works for Weight Loss:
The almond butter supplies protein and fills you up, and hemp seeds are protein power sources, with 6 grams in 2 tablespoons of hemp seeds.

Triple Berry Protein Bowl
Serves 1
Total Time: 10 minutes
Ingredients
½ cup Strawberries (sliced)
½ cup Blueberries
½ cup Blackberries
1 tbsp Almond Butter
2 tbsp Hemp Seeds
2 tbsp Pumpkin Seeds
½ cup Unsweetened Almond Milk
Instructions
Wash berries and place in a bowl(s). Sprinkle berries with hemp seeds and pumpkin seeds. Top with almond butter and pour almond milk over top. Enjoy!
Nutrition: Calories 394, Fat 27g; Carbs 31g; Fiber 12g; Sugar 15g; Protein; 16g; Cholesterol 0mg; Sodium 87mg; Vitamin A 455IU; Vitamin C 65 mg; Calcium 342mg; Iron 6mg