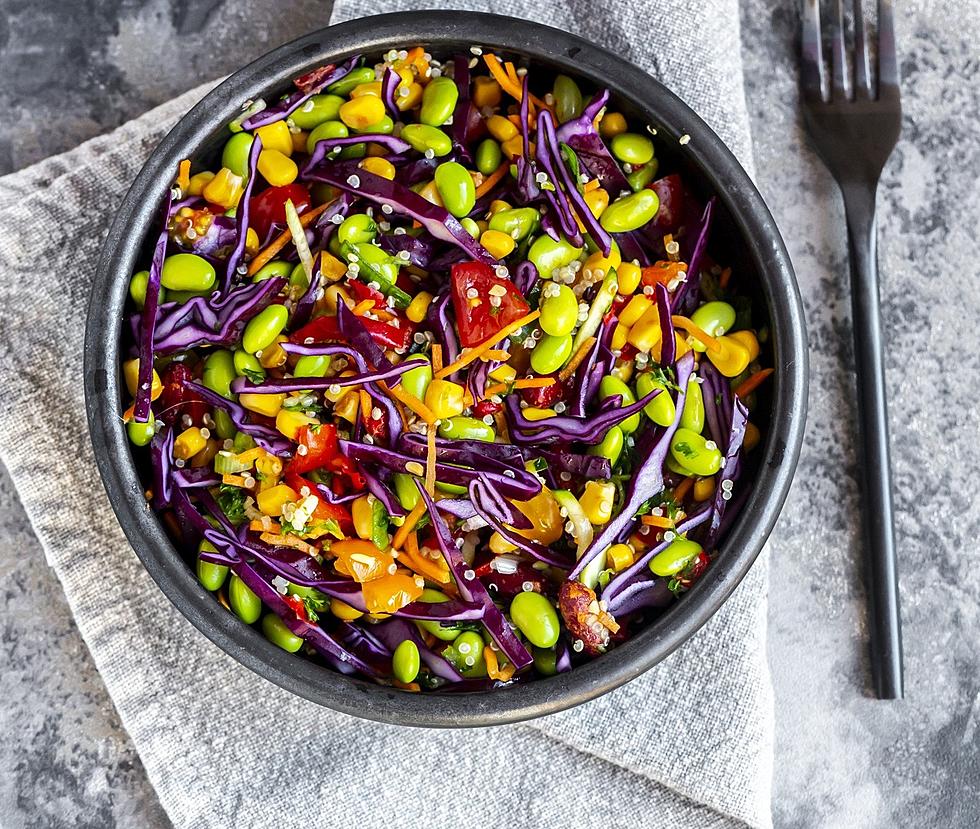 The Beet's Plant-Based Diet Recipe: Edamame Dried Fruit Salad for Lunch
Getty Images/Westend61
Why This Edamame Dried Fruit Salad is Healthy:  
Pumpkin seeds are high in fiber and antioxidants. One ounce of pumpkin seeds has 1.7 grams of fiber and 7 grams of protein. Edamame is one of the best sources of plant-based protein with 17 grams of protein per cup.
Why It Works for Weight Loss:
The fiber in the edamame can help you feel fuller for longer. Unlike white rice, quinoa is a complete protein and is high in fiber, with 5 grams and is a complex carbohydrate so you will feel fuller and not spike blood sugar as white rice would.
Edamame Dried Fruit Salad
Serves 3
Total Time: 25 Minutes
Ingredients
2 cups Frozen Edamame (boiled and drained for 3-4 minutes)
1 cup Quinoa
1/4 cup Dried Unsweetened Cranberries
1/4 cup Pumpkin Seeds
3 cups Mixed Greens
1 tbsp Balsamic Vinegar
1 tbsp Extra Virgin Olive Oil
Instructions
Cook quinoa according to package directions.
Assemble salad, starting with mixed greens, then cooked quinoa, edamame, dried cranberries and then pumpkin seeds. Top with a splash of balsamic vinegar and extra virgin olive oil before eating.
Nutrition: Calories 465; Fat 18g; Carbs 56g ; Fiber 12g; Sugar 10g; Protein 23g; Cholesterol 0mg; Sodium 29mg; Vitamin A 316IU; Vitamin C 10mg; Calcium 120mg; Iron 7mg