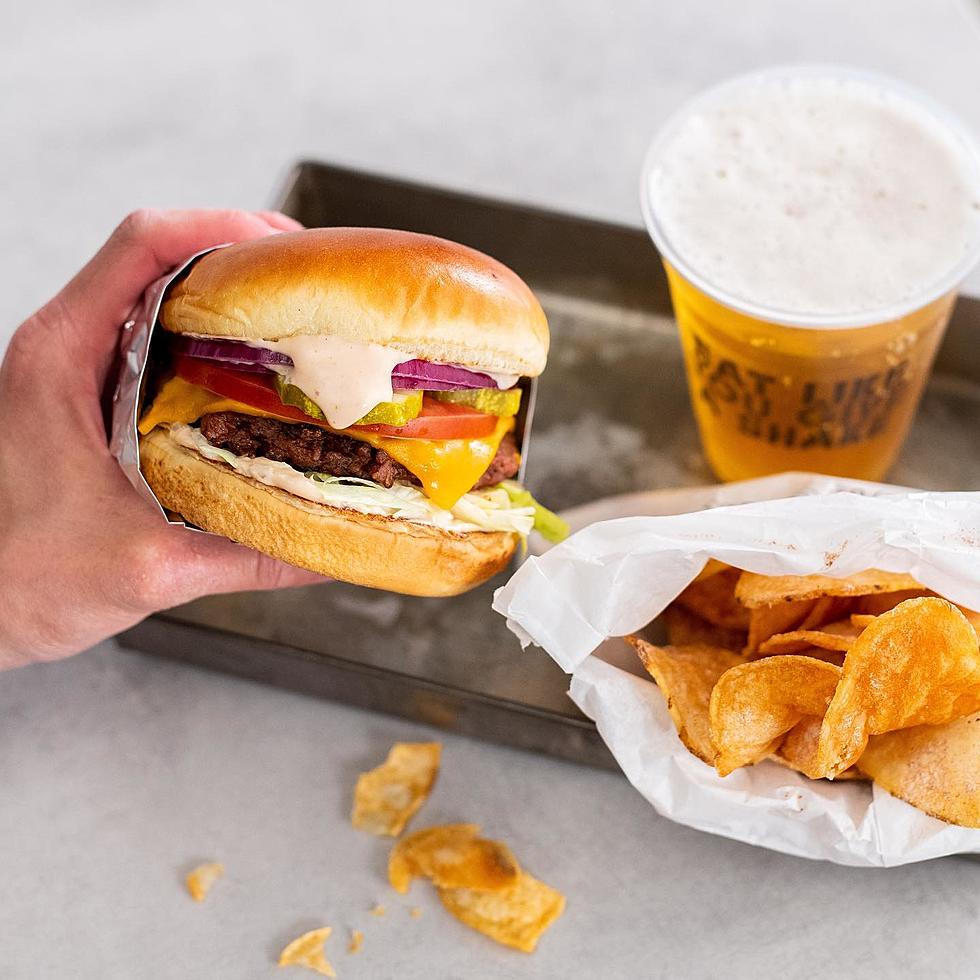 The 7 Best Places to Eat Plant-Based and Vegan in Berkeley, California
Instagram / @eatstandupburgers
Whether you visit Berkeley, California for its world-class university or to explore one of many hiking trails, finding plant-based fare in the area is quite simple. From burger joints to quaint cafes, this city has many vegan restaurants that will suit any occasion. Below, we've rounded up seven of Berkeley's finest spots that'll be sure to satisfy all your plant-based cravings.
Calling All: If you're a fan of burgers, look no further. Stand-Up Burgers offers an extensive variety of vegan sandwiches made with Impossible patties to satisfy all your burger cravings. Try the O.G., a grilled Impossible patty made with Miyoko's Creamery cheddar, lettuce, tomato, raw red onion, pickles, and special sauce on a brioche bun, or the Tex-Mex, a grilled Impossible patty with spicy queso sauce, lettuce, guacamole, tomato, and ketchup on a brioche bun.
Plant Yourself: Located right in downtown Berkeley, this place provides a lovely dining spot for lunch or a dinner date. Their menu offers a variety of plant-based grub with so much to try. Whether you grab their Chili-Cheese burger or their Classic Chickin' Caesar, you're guaranteed to be blown away.
Don't Miss: Stand-Up Burgers offers a myriad of delicious vegan sides to accompany your burger meal. A must-try is their Save The Animal-Style Fries, which consists of crispy golden fries topped with special sauce and grilled onions.
Address: 2000 Kala Bagai Wy, Berkeley, CA 94704
Plant Yourself: The Butcher's Son is a Berkeley staple for all your favorite deli and bakery delights. This delicatessen's menu prides itself on serving sandwiches with high-quality vegan meats and cheeses –– all made from plants instead of animals. From their scrumptious sandos to delectable desserts, The Butcher's Son can become a regular stop for your plant-based needs.
Don't Miss: One dish you don't want to miss is their Chicken Parm sandwich. Made with soy-based "chicken" on garlic bread with mozzarella and marinara, this sandwich will satisfy your taste buds. For a crispy side dish, try their garlic fries along with their pesto mayo, which will surely have you coming back for more.
Be Sure to Order: The Butcher's Son serves a variety of delicious vegan desserts that'll satisfy your sweet tooth. You'll have trouble deciding between options such as the Rocky Road, a brownie filled with mini marshmallows and peanuts, or the Salted Chocolate Chip Cookie, baked with fresh chocolate and sea salt.
Address: 1954 University Ave, Berkeley, CA 94704
Calling All: Mediterranean cuisine lovers! The Flying Falafel provides the veganized version of authentic Mediterranean dishes. From crispy falafels to moist shawarmas, this plant-based fare will surely satisfy your cravings.
Don't Miss: If you make a trip to the Flying Falafel, you have to try their original falafel balls. These crispy yet soft falafels are best served with their creamy tahini or hot sauce. For a sweet twist, pair it with their in-house organic banana milkshake blended with cinnamon, vanilla, and pecans. Your taste buds will thank you later.
Order for the Table: Ordering with a group? Order their seasoned fries or their fresh hummus, which will surely leave your guests wanting more. If you're ordering takeout for a group, be sure to check out their Family Pack, which can include tons of delicious veggies like roasted eggplant and golden cauliflower.
Address: 2114 Shattuck Ave, Berkeley, CA 94704
Plant Yourself: Located in Berkeley's Northside neighborhood, this eatery is the best destination for vegan sushi. Cha-Ya serves plant-based versions of authentic Japanese dishes, such as Nigiri sushi and Hosomaki rolls. You'll definitely be blown away by their plant-based fare.
Take Note: Their sushi is the star of the show. Start with a small dish, the agedashi tofu or gyoza. Then, order your favorite sushi roll, all of which are filled with veggies like avocado and broccolini, and protein, such as edamame and tofu. Cha-Ya offers their mouthwatering Subaru roll, filled with brown sushi rice, carrot, asparagus, atsuage (deep-fried) tofu, and seasoned shiitake, rolled up with an outer layer of mustard green.
Leave Room for: Some scrumptious dessert. Cha-Ya serves an array of delectable vegan goodies –– all of which are too good to miss. For a fruity addition to your meal, try their Yellow Moon dessert, which is crispy banana topped with azuki bean sauce and green tea sauce.
Address: 1686 Shattuck Ave, Berkeley, CA 94709
Plant Yourself: Anyone looking for vegan comfort food in Berkeley should plant themselves at The Happy Hooligans. Centered in the middle of downtown, this eatery serves vegan versions of grilled favorites, such as their Backyard BBQ burger and Hangry fries.
Order for the Table: The Happy Hooligans offers an array of delectable vegan appetizers that'll be sure to satisfy every member of your party. A house favorite is their bacon ranch cheese fries––crispy potato wedges with cheese sauce, dressing, and plant-based bacon.
Don't Miss: The Happy Hooligans' delectable desserts! If you have a sweet tooth after your meal, be sure to grab a slice of their german chocolate or carrot cake. A fan favorite is their smores pie – which is a chocolate ganache pie loaded with graham crackers and vegan marshmallows.
Address: 2101 Milvia St, Berkeley, CA 94704
Calling All: If you're a fan of Mexican cuisine, head over to Flacos for the best vegan Mexican food in town. Their entrees are authentic and everything is made fresh to order. Be sure to check out their weekday specials on Tuesdays, Wednesdays, and Thursdays for some great deals on their plant-based fare.
Take Note: This restaurant comes complete with an exciting menu full of traditional items, such as the Banana Leaf Tamal and Huarache. A fan favorite is their Tamal Poblano – which is a roasted chile poblano pepper with black beans and potatoes wrapped inside organic corn masa and steamed in corn husks.
Be Sure to Order: When you come to Flacos, sip on some of their wonderful drinks. Their rice milk horchata is an absolute must-try. They also have sweet Aguas Frescas which make a great compliment to their savory entrees.
Address: 3031 Adeline St, Berkeley, CA 94703
Plant Yourself: This quaint little coffee shop is the perfect place in town to grab a vegan snack while reading or meeting a friend. It's often home to the local residents that live right on College Ave., mostly students at the local university who enjoy sipping on their warm coffee while studying.
Take Note: They offer a selection of yummy cakes that make the best accompaniment to a mug of warm coffee or tea. Some fan favorites include their carrot walnut tea cake, apple walnut tea cake, croissant, cinnamon roll, and scones.
Don't Miss: Head over to the cafe bright and early to try their delicious breakfast options. Their daily specials change every day, but they usually have items like savory breakfast burritos and sweet waffles that you don't want to
Address: 2965 College Ave, Berkeley, CA 94705