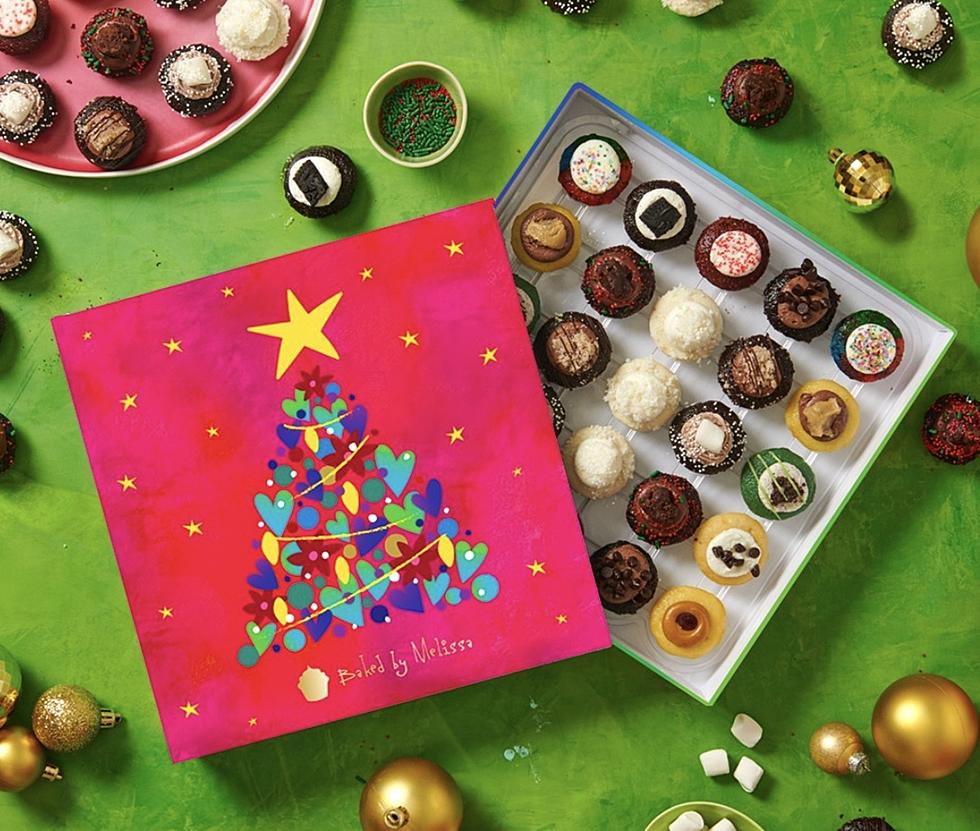 The 5 Best Plant-Based Gifts to Give That Are Sustainable, Healthier and Unique
@bakedbymelissa
This week, we're changing things up by recommending the best plant-based products or gifts to bring to your holiday gathering. Whether that be a bottle of vegan wine for a housewarming gift, artisanal dairy-free cheese for the host, or a plant-based cookbook your loved one can use over and over, here are the editor's favorites from this week that are sure to brighten your celebration.
Check out our recommendations for the best plant-based last-minute gifts, from Lucy Danziger, Stephanie McClain, Hailey Welch, Caitlin Mucerino, and Max Rabb  – the editors of The Beet –– since we are living the plant-based life and want to make it easier for you to do it too! Have a great, healthy plant-based week, from our kitchen to yours! For more great choices that we've written up in the past check out our favorite products each week.
What's your current favorite plant-based product? Let us know on our Facebook page.
Lucy's Favorite Plant-Based Product of the Week
Avaline Wine Made with Organic Grapes. It's Vegan, Clean, and Sustainable
When I first bought Avaline, the organic vegan wine made by Cameron Diaz and her bestie, Katherine Power, it was because There's Something About Mary is one of my all-time favorite movies. Diaz herself embodies girl power, emitting that kind of "ride-or-die" energy you want from your gal pals who you'd cast in your own Charlie's Angels movie.
But then Avaline began to grow on me as a "clean" organic wine because it is so delicious and without all the usual additives winemakers allow into their bottles, such as sulfates and pesticides. According to Avaline's website, there are more than 70 additives that can legally (and without disclosure) sneak their way into your glass. Not pretty.
You can give Avaline to your besties and tell them this wine is one we can drink together and not feel hungover the next day, since often for me, it's the sulfates that leave my throat scratchy or my eyes puffy, as I appear to be allergic to some wines, yet not Avaline, which is made from organic grapes and has the cleanest profile and the least amount of "unwanted extras" ... and less than one gram of sugar.
Buy your pal the package of three French wines called Le Perfect Evening, a chic gift for just $84 that you can enjoy together or on zoom. And get one for yourself, since your first order is 15% off. This particular gift contains one Granache Blanc, one Syrah, and one classic Bordeau Blend, each clean, transparent and 100% delicious.
Avaline is a Sustainable Wine: For background, the wines are made by EthicDrinks founder, Mickael Alborghetti, who has a passion for the environment and is committed to respecting and protecting nature in every aspect of the winemaking process. His partnership with WWF France and Surfrider helps to fight against plastic pollution in the Mediterranean Sea. EthicDrinks is a certified B Corporation and has a carbon-neutral footprint.  EthicDrinks was awarded "most sustainable packaging in wine, 2021" by the French government. I'll drink a toast to that! And your health. Bon Santé!
Stephanie's Favorite Plant-Based Product of the Week
Kikusui Junmai Ginjo Sake
Over the past two years, I have become increasingly interested in sake, Japanese rice wine, because it is well, delicious, but mostly because it is nearly always vegan and doesn't traditionally use any animal products in the filtration process. Whenever I am out at a restaurant, I can nearly guarantee that ordering a glass of sake will not deviate from my dietary restrictions, and I love that the ABV falls around wine: Easy to sip and not too harsh.
I have found my go-to bottles and brands (Gekkeikan Junmai is a favorite for its smooth taste and shockingly low price tag) and love to bring a bottle to friends to share my admiration for this drink. For a holiday gift, I believe you can't beat a bottle of great sake with a beautiful label, and Kikusui Junmai Ginjo Sake has been a recent repeat purchase for me. The delicate notes of canteloupe and banana are unexpected but subtly delicious thanks to the overtone of mandarin orange. If you love white wine, try purchasing this sake instead and I guarantee you won't look back.
Purchase Kikusui sake at your local liquor store or wherever sake is sold. 
Hailey's Favorite Plant-Based Product of the Week
 Riverdel Vegan Cheeses
This holiday, give the gift of vegan artisanal cheeses from Riverdel located in the Essex Market in New York City and online. All of their unique cheeses offer something special for everyone so if your guests or loved ones enjoy a soft, creamy cheese, gift them the housemade vegan brie made with cashews, Or, give the gift of more than one cheese and treat them to the Reine which consist of Artisan SHARP (Tastes Like Cheddar), Artisan SMOKED (Tastes Like Gouda), Artisan SPIRULINA (Fauxgonzola), and Artisan TRUFFLEHOUND. These top-quality cheeses are the perfect gift to give anyone who eats a dairy-free diet or wants to explore healthier options. It's also a fun gift to share with your loved ones as a taste-test experiment for those who eat dairy cheese – it's hard to tell the difference.
To purchase vegan cheeses from Riverdel, visit their website. 
Caitlin's Favorite Plant-Based Product of the Week
Baked by Melissa Vegan Cupcakes
If you're looking for a last-minute gift for a loved one, head to Baked By Melissa's website and order the vegan cupcakes. Baked by Melissa is best known for its bite-sized cupcakes that pack the flavor and taste just like they were freshly baked. The best part is that Baked by Melissa makes a variety of vegan flavors such as Strawberry, Chocolate Vanilla Chip, Peanut Butter, Triple Chocolate Chip and Maple Cinnamon Bun.
Don't worry if your loved ones aren't vegan because these cupcakes taste even better than non-vegan cupcakes. Baked by Melissa has a couple of holiday gift boxes included a Christmas tree or snowflake that are sure to put a smile on anyone's face and get them in the holiday spirit.
You can buy Baked by Melissa cupcakes online here. 
Max's Favorite Plant-Based Product of the Week
Vegan Soul Food Cookbook: No-Fuss Southern Favorites by Nadira Jenkins-El
Going plant-based in the South can be quite a challenge when some of the central traditional dishes call for meat or dairy products. But it is possible to make delicious soul and southern food and maintain a plant-based diet. Nadira Jenkins-El prepares 101 vegan variations of signature Southern dishes that are designed to impress anyone and showcase the potential of plant-based cooking. Vegan Soul Food Cookbook: No-Fuss Southern Favorites makes the perfect gift for anyone struggling to sever ties with culinary roots when adopting a plant-based diet. The cookbook features recipes including Cajun Fried "Chicken," vegan gumbo, collard greens, Polenta with Barbecue Pulled Mushrooms and many more. This book makes the perfect gift for anyone who loves cooking, plant-based foods, or Southern food in general. It offers everything from beginner tips to insider secrets, and it makes for a timeless present.
You can buy Jenkins-El's cookbook online at Amazon.