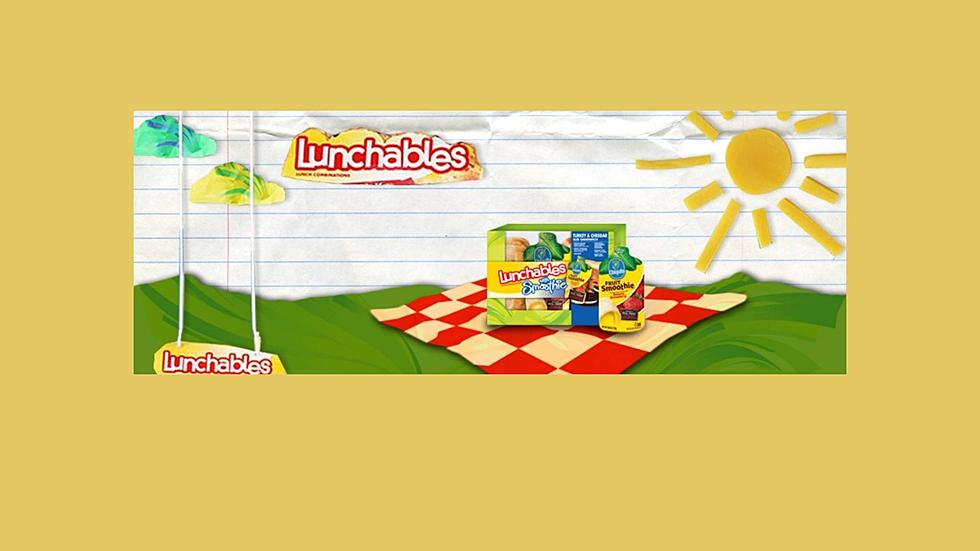 Vegan Lunchables? Kraft Heinz Plans Plant-Based Versions of Its Classics
Vegan Lunchables? That's the plan from Kraft, which just announced a partnership with a plant-based food company to make vegan versions of its popular products, from Kraft Singles to Lunchables, the pre-packaged box of ready-to-assemble snacks that kids love.
Kraft Heinz just announced it is partnering with NotCo, a Chilean-based company with investors like Roger Federer, Questlove, and Lewis Hamilton, to bring out vegan versions of its most popular products. When news hits that Lunchables will introduce a vegan option, it is likely to strike a sentimental chord with a generation raised on the boxes, something the company is counting on.
Consumers shop for sustainability
Kraft Heinz is looking to market their memorable products to consumers who care about sustainability and the environment, as well as nutrition, just as they reach the age to buy food for their own kids.
The Millennials and Gen Z generations that grew up on Lunchables now shop with a mindful eye to sustainability and health, which is driving big legacy companies like Kraft and Nestle to introduce new plant-based alternatives for their most beloved products. A recent study found that 55 percent of consumers shop with the sustainability of their food in mind.
New plant-based products from Kraft
To get further along this plant-based, sustainable product path faster, Kraft Heinz has entered into a joint venture with food tech brand TheNotCompany (NotCo). The partnership will work to create "tasty, healthier vegan alternatives" for the extensive Kraft Heinz foods. Kraft Heinz will manage the joint venture under the name The Kraft Heinz Not Company, applying NotCo's plant-based technologies to update Kraft's popular portfolio of products.
"The joint venture with NotCo is a critical step in the transformation of our product portfolio and a tremendous addition to our brand design-to-value capabilities," Miguel Patricio, CEO of Kraft Heinz, said in a statement. "It helps deliver on our vision to offer more clean, green, and delicious products for consumers. We believe the technology that NotCo brings is revolutionizing the creation of delicious plant-based foods with simpler ingredients."
The partnership will work with NotCo's artificial intelligence-powered discovery platform – named Guiseppe – that analyzes and stores the properties of thousands of plants to replicate the taste and texture of conventional meat and dairy. NotCo has created dairy-free milk, mayonnaise, and animal-free meat with ingredients such as coconut, cabbage, peas, bamboo, beets, and chickpeas.
The Kraft Heinz Not Company will use Guiseppe to help it create plant-based versions of its most popular products. By prioritizing sustainability, the company is setting a plant-based precedent among major food producers. The joint venture will be headquartered in Chicago with research facilities in San Francisco.
NotCo's Technological and Investment Victories
Founded in 2015 in Chile, NotCo reached a valuation of $1.5 billion last summer following a series D funding round that enlisted celebrities such as the musician Questlove, Formula 1 Racer Lewis Hamilton, and tennis champion Roger Federer. The company, which is also backed by Amazon founder Jeff Bezos, currently makes Not Milk, NotMeat, and NotMayo. Several companies including Papa John's, Burger King, and Starbucks have featured the NotCo products internationally.
"When we started NotCo, it was our goal to make our technology a catalyst for a more sustainable food system not only for us but for other brands and manufacturers who share the same ambition," NotCo CEO and co-founder Matias Muchnick said in a statement. "Today is an exciting milestone for the plant-based industry and shows the power of technology's role in driving mainstream adoption. We're thrilled to partner with Kraft Heinz and their iconic brands and work hand-in-hand on building a more sustainable food system."
Kraft Heinz has already begun marketing plant-based alternatives, such as a vegan version of its classic blue box mac & cheese.  It is increasing its commitment to plant-based products, including investing in a vegan dairy company, New Culture, back in 2019 to help create "dairy-identical" mozzarella made via fermentation, but without involving cows. Now, its venture with NotCo will allow Kraft Heinz to expand its plant-based line of cheeses and Lunchables that much faster.
The Surprising Reasons these Five Country Singers Went Meat-Free