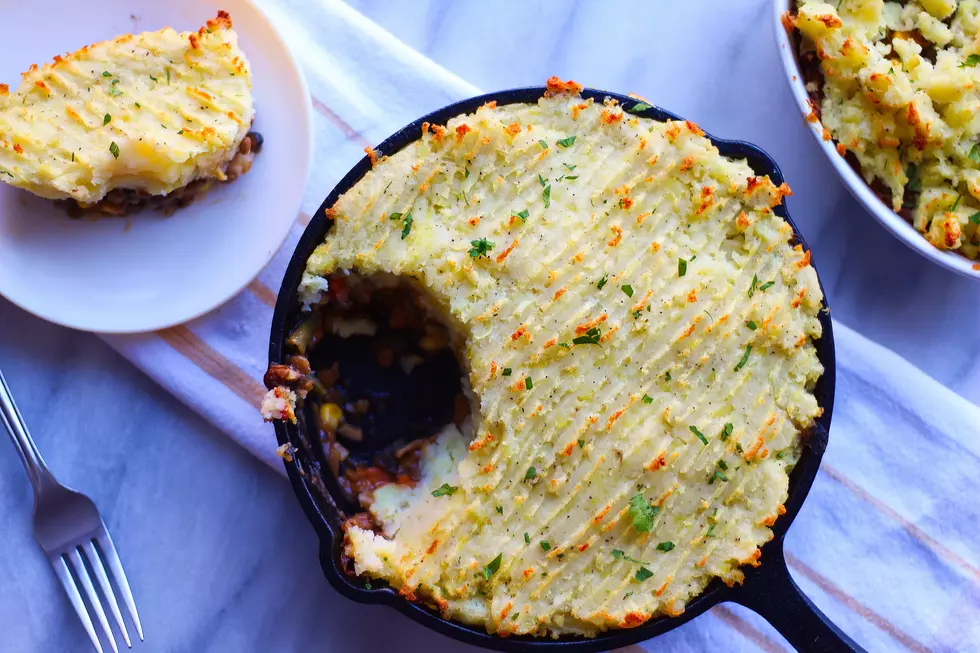 What We're Cooking this Weekend: Vegan Shepherd's Pie
Now that the holidays are almost over, you may be like me, missing the magic in the air. Well, there's nothing more magical than mashed potatoes layered on top of a delicious warm lentil and veggie filling, all baked in the oven to perfection. And this Shepherd's Pie isn't just any Shepherd's Pie, but a 100% plant-based Shepherd's Pie.
This recipe takes a little bit of time, but it's so worth it! The only real tip I'll give you is if you're a potato lover like me, make a bit more mashed potatoes than the recipe calls for so that you can snack on it as you make the rest of the recipe. Because once you "taste" to make sure the seasoning is perfect, you'll won't be able to stop "tasting". Other than that, even though this recipe is a little over an hour it's actually very easy to make, so check out the recipe down below and let's get cooking!
INGREDIENTS:
For the Mashed Potatoes:
2 ½ Lbs Yellow Potatoes
¼ Cup Vegan Butter
2 Tbsp Extra Virgin of Olive Oil
¼ - ½ Tsp Garlic Powder
Splash of non-dairy milk, unsweetened
Salt and Pepper to taste
For the Lentil Filling:
1 Medium onion, diced
2 Cloves of Garlic, minced
1 ½ Cups Button Mushrooms, chopped
3 Tbsp All-Purpose Flour
3 Cups Veggie Stock
½ Cup Uncooked Brown Lentils
1 Tsp Thyme
1 ½ Cups Frozen Mixed Veggies
Salt and Pepper to taste
INSTRUCTIONS:
Peel and cube your potatoes evenly into cubes. Transfer to a large pot and bring to a boil. Boil potatoes for 10-12 minutes or until fork-tender. Drain and transfer to a large bowl.
Add your vegan butter, olive oil, garlic powder, non-dairy milk, salt, and pepper to your potatoes. Using a masher or a fork, mash until nice and fluffy. Taste for any seasoning adjustments. Set aside as you make the filling
Preheat oven for 425 degrees Fahrenheit and grease an 8-by-8-inch baking tray or baking tray of choice.
To make the filling, heat 2 Tbsp of oil in a large pan over medium heat. Add onions and garlic and sauté for 2-3 minutes or until onions are translucent.
Add your mushrooms and sauté for 3-5 minutes or until the mushrooms have released their water. You should see them shrink quite a bit.
Add your flour, cook for 1 minute while stirring constantly.
Add in your veggie stock while stirring. Add your lentils, thyme, salt, and pepper. Stir to combined. Bring to a boil then lower heat down to a simmer. Cook for 20 minutes stirring occasionally.
Once lentils are cooked, stir in your frozen veggies and cook for an additional 10 minutes stirring occasionally.
Carefully, transfer your filling to your baking dish. Spread it out evenly. Layer on your mashed potatoes over your filling and gently spread it out evenly. Run a fork over the mashed potatoes to create a line design.
Bake in the oven for 15 minutes then turn on your broiler until the top is nice and golden brown.