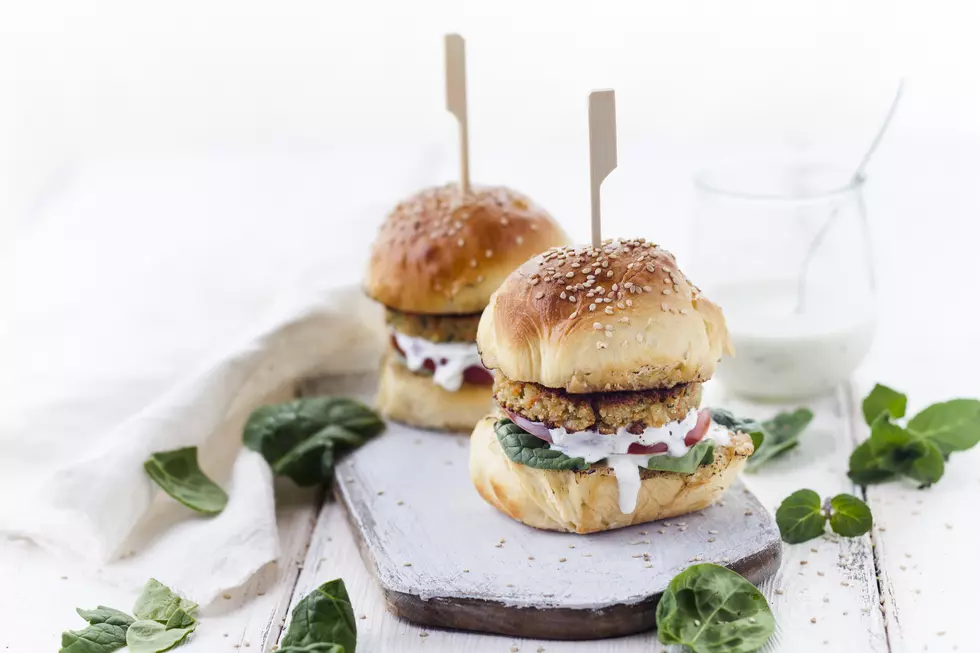 Healthy and Delicious Black Bean Burgers with Mushrooms and Onions
Getty Images/Westend61
I decided this was the perfect time for me to learn to cook classic vegan comfort food. Today, I'm making black bean burgers with mushrooms, onions, vegan cheese & vegan mayo. And because I am at home with my parents in Napa and wine is aplenty, I thought it a good idea to open a bottle of wine, and chill out and feed the family these delicious burgers.
What recipe did I use?
I found this recipe online at Delish.  It's called 'Best-Ever Black Bean Burger'. To try it out yourself, click here for the original recipe. We made it vegan, of course with vegan mayo and vegan cheese.
How long did it take to make these veggie burgers?
From start to finish the burgers took me about 1 hour or about a very full glass of red wine, to make.
How did these black bean burgers taste?
These black bean burgers were so flavorful with a little hint of spice. The paprika, cumin, and chili powder make for a great kick and the avocado made them extra light and soft.