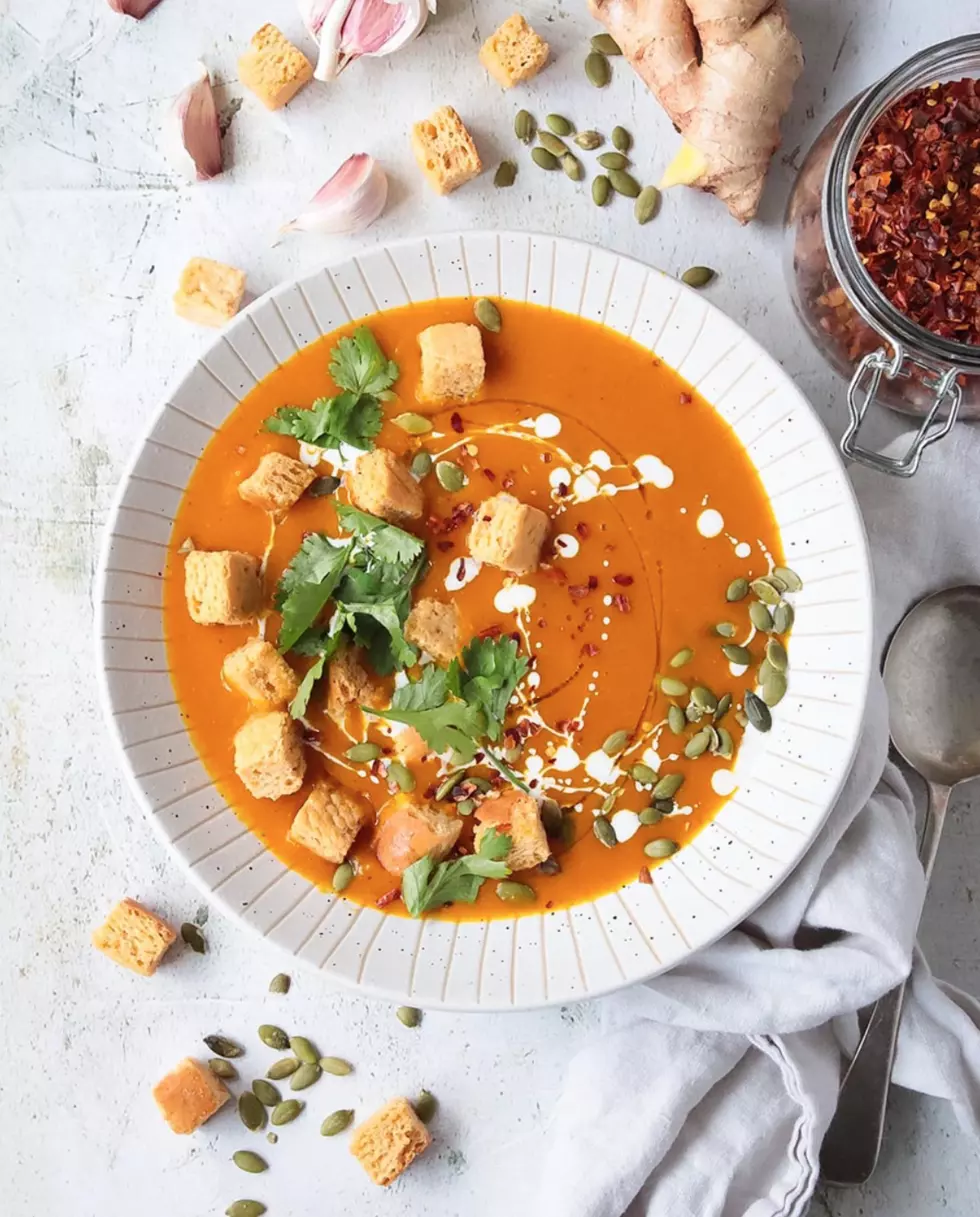 Your Favorite Soup Du Jour: Comforting & Healthy Spiced Squash
What We're Cooking This Weekend
Spiced Squash Soup
WHY WE LOVE IT:
For the convenience, readiness, and spicy taste! This simple and easy to follow recipe will have you make soup for days! Actually, you can store the leftovers in your fridge and freezer--they will stay fresh for a long time.
TOTAL TIME:
It takes about 55 minutes to roast and soften the squash and 10 minutes to cook the soup.
TOTAL INGREDIENTS:
11 plus salt, pepper, and water!
MAKE IT FOR:
The week! Pack it away in your fridge and bring it to work.
SPECIAL NOTE:
You need to roast the squash for about 55 minutes and poke it with a fork to determine if it's cooked through. It's easier to roast it with the skin. Once roasted, it's best to scoop away the skin scraps. Make sure you have a high powered blender before you start cooking. (If you need to start prep the day before or order ingredients online, we will let you know that here. Otherwise, assume the dish can be shopped, prepped and served the same day with readily available ingredients.)
Ingredients:
About 3-400g roasted squash skin removed
½ onion diced
2 garlic cloves chopped or grated
2-inch piece of ginger grated
½ tsp turmeric
¼ tsp chilli flakes
2 vegetable
750ml boiling water
Salt and pepper
Stockpots or cubes
To serve:
Coriander leaves

Pumpkin seeds
Oat or coconut cream
Croutons
Chilli flakes
Instructions:
In a large pan, sautee the onions until soft translucent and lightly golden.

Add in the garlic ginger, turmeric and chilli and cook for a few minutes.
Add in the roasted squash and stir again to combine.
Pour in the boiling water and stockpots. Heat to a simmer.
Once everything is heated through and the flavours mingled, about 5 minutes either blend with a stick blender or a high powered blender until silky smooth.
Serve immediately with and toppings you like and some crusty bread or croutons.