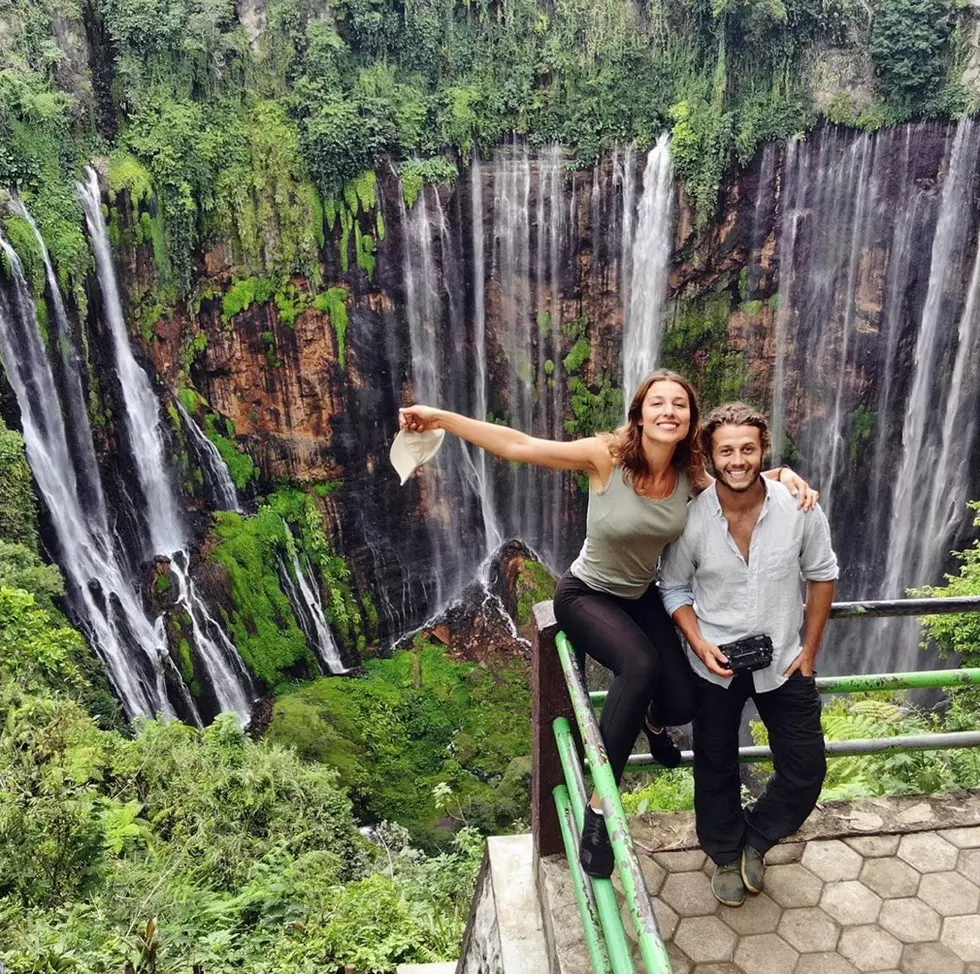 The 5 Best Plant-Based Instagram Couples That Will Make You and Your Loved One Want to Do It Together
Yes, it's true! Portia Rossi and Ellen DeGeneres are a plant-based power couple. So are Serena Williams and husband Alexis Ohanian, who ditched the meat to be a healthier father.
These famous plant-based duos will inspire you to convince your significant other to eat more plants.
For relationship goals, check out The Beet's story on athletes Madi and Griff Whalen. He appeared in "The Game Changers as a vegan NFL player, and she is a triathlete, yogi and model who has been vegan for the past eight years. More impressive is their love story and how they met.
There's no doubt that having someone on your side is much more motivating when trying to go plant-based. An even better argument might be that, according to Dr. Caldwell B. Esselstyn, eating a plant-based diet improves sex life.
So, this Valentines' Day, do something beneficial for yourself and your loved one by investing in health and romance.
Start by understanding what kind of foods your partner really loves, and suggest alternatives like dairy-free milk, or meatless meatballs to swap in. (Don't forget that many beers and wines are also vegan).
Make a reservation at a vegan restaurant near you and invite another couple to join. And if you need a bit more inspiration, below are five vegan couples that team up to make helpful cooking videos, recipe tutorials, and should be your overall #relationshipgoals.
1. Daniel Reynolds and Jelena Stepanenko are on their plant-based world tour.
Meet Daniel and Jelena, who also go by the names Trash Can Dan and Jelly, respectively. This couple travels the world to showcase their love for animals, clean eating, and a green planet. They are currently in the Philippines and post about their trip and adventures on @smileytravels, the couples vacation IG account. If you're planning to take a vacation, and want to try new vegan restaurants, find out where to stay, or how to pack like a minimalist, the couple post helpful insider information like "The best vegan falafel in Barcelona" or , "Packing Part 1: 3 weeks to go! Here are some of our bags, backpacks, cases, holders that we are going to take with us to Asia for 3,5 months."
Daniel is the founder of Pure Clean Earth, a "non-profit movement inspiring hundreds of volunteers to get together every weekend and clean up". The non-profit aids in preventing plastic pollution through education, and teaches students to volunteer, educate others and participate in collaborative groups all around the world. Now, that's inspiring.
Give them a follow and subscribe to their YouTube channel for aspirational videos and useful advice so there is no need to think twice about which restaurant serves the best vegan food during your travels.
2. Mark and Jennifer Martell are all about living a strong and fit lifestyle.
This strong couple lives an active and healthy lifestyle in Hawaii. Mark has been a fitness expert and coach for over 30 years and Jennifer stays grounded through her yoga practice and weight training. Together, they created a customized online fitness program with a plant-based nutrition guide called Gorilla Strong Fitness. Mark and Jennifer will motivate you and your loved one to take action, ASAP. They are always posting fitness pictures together and videos of their workouts.
Don't have a gym? No problem. Mark and Jennifer typically exercise outside so if you like to work out at home, prop your phone up and copy their workout routines.
Mark and Jennifer are 100% plant-based driven and have achieved 10 certifications based on plant-based education and fitness including these notable ones: E-Cornell Plant-Based Certification and Matthew Kenney Raw Food Culinary Academy. They will tell you facts you've never heard before and some of them will surprise you, check out this post about Kombucha and the potential health risks it poses.
3. Maddie Lymburner and Kyle Fraser are couple goals.
Maddie and Kyle like to show off their vegan eats. Maddie is a master chef and makes photogenic recipes like orange cauliflower rice, and savory sweet potato waffles. Kyle frequently dines at vegan restaurants and share food posts like, "Best tempeh I've ever had". He also posts positive affirmations and captions to inspire his followers. They both recently explored Cape Town and hopped in and out of restaurants trying new vegan food, which you can check out on their IG.
Maddie is a fitness guru and tends to make healthier foods that are beneficial for weight loss. She posts "how-to" videos on her IG and YouTube that are high quality and easy to follow--check out how to make homemade protein bars here. In addition to being a foodie, she post her exercise routines on YouTube and has an Instagram page, @maddiefit.ig dedicated to targeted workouts to tone specific areas. The two together love to update their followers of what they're eating and how they spend their time living a healthy lifestyle together.
4. Dylan Bird and Caitlin Shoemaker, the recently engaged vegan couple.
Caitlin and Dylan are an outdoorsy couple who love to explore scenic places on the west coast like Death Valley,  Saddle Mountain, and Burnt Bridge Creek Trail. Along the way, Caitlin will post helpful de-stressing yoga poses that you can practice in your home.  Aside from spending time in nature, she is mostly in the kitchen cooking up vegan recipes for her well-known recipe IG, @frommybowl.
You have to take a look at the Instagram account because the recipes are top quality and easy to make, like her 20-minute pasta with veggies, and smoky sweet potato soup. And, if you're just starting out, she posts many different food options so you can switch it up and discover what works for you.
Dylan considers himself a "movement explorer" and started Pioneer Movement, a business that focuses on helping humans move more freely with education, exploration, bodywork, and massages. Together, they explore and lead a healthy lifestyle.
5. Bianca Taylor and Nimai Delgado (as seen in "The Game Changers").
Nervous about working out and not getting enough calories on a plant-based diet? This couple will show you how it's done. You've probably seen Nimai Delgado in the popular documentary about vegan athletes, "The Game Changers." He has never eaten meat before and is an IFBB pro, a professional bodybuilding league, and competition.
Bianca is an ISSA certified personal trainer and certified in plant-based nutrition. She's a hardcore bodybuilder and the founder of Vegan Fitness Meals, a meal delivery service in the UK and coming soon to the U.S. It may look like Bianca and Nimai spend all day in the gym, but they are serious entrepreneurs and business partners.
Nimai and Bianca are co-founders of Vegan Fitness Com and Vedge Nutrition, which are vegan workout supplements, vegan meal plans, and fitness coaching focused on shedding fat and gaining muscle. You can take their True Strength 8 Week Challenge to get in "the best shape of your life and teach you how to stay in amazing shape all ear round".
If you want to share your favorite vegan influencers with us, email info@thebeet.com or DM us on Instagram @thebeet, we would love to know who's inspiring you!