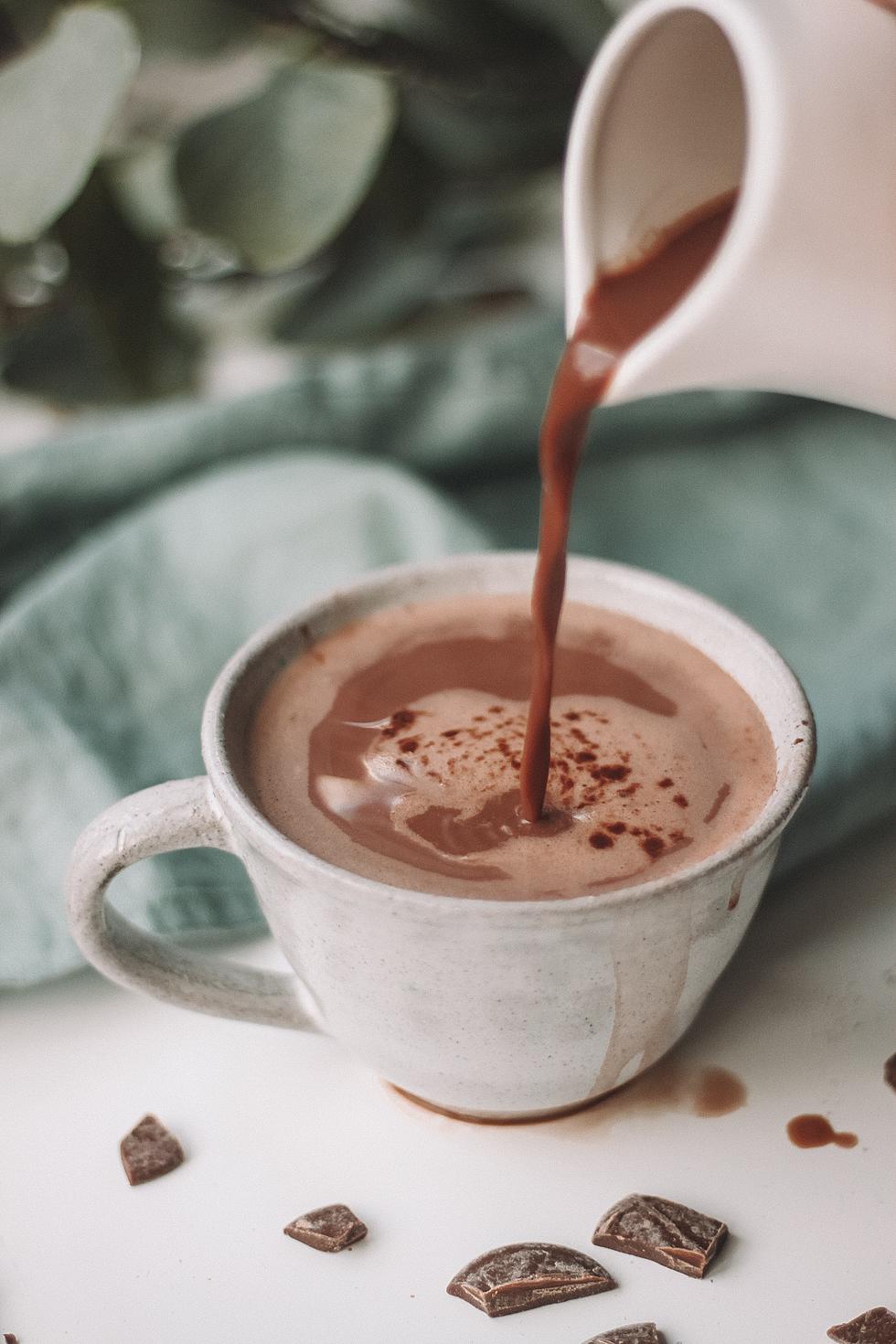 Lucky Foods to Eat for New Year's that Are Vegan and Celebratory
Maddi Bazzocc on Unsplash
Every New Year's celebration, the tradition goes that you should ring out the old with special treats and champagne toasts, and then the next day eat foods to bring you luck, prosperity, and health in the year to come. Here are six foods to let you celebrate the ending of one decade and welcome in the next, all while sticking to your plant-based or vegan diet.
For New Year's Eve, while others are seeking caviar, I crave a special treat of wild mushroom toast. I like to gather up a mess of them (not foraging, just going to the food coop or Whole Foods) to make a delicious and celebratory mushroom and truffle oil toast and nosh on it as the hours wind down. Cook them with some wine and thyme. A hit of truffle oil. Slather this onto a toasted slice of sourdough bread and you are ready for some midnight snacks.
Mushrooms on Toast
INGREDIENTS:
2

 

tablespoons olive oil

1

 

pound thinly sliced mushrooms: a mix of portobello, cremini, shiitake

1

 

teaspoon chopped thyme

2

 

small garlic cloves, minced

Salt and pepper

Splash of sherry

¼

 

cup Tofutti sour cream

sliced whole wheat sourdough baguette

Truffle oil

2

 

tablespoons chopped parsley
INSTRUCTIONS:
Heat a wide skillet over high heat and olive oil. Add mushrooms and cook, stirring, until lightly browned, 6 to 8 minutes.

Add thyme and garlic, and stir to coat. Season with salt and pepper and continue to sauté for a minute more, then add sherry and sour cream and simmer 2 minutes.

Toast bread slices. Spoon mushrooms and juices over toasted bread. Top with chopped parsley and a drop of truffle oil. Serve warm.
Sweet and Smoky Carrot Dip
INGREDIENTS:
1 1/2 pounds carrots, peeled

1/2 pound parsnips

½ cup roasted

 

almonds

2 T plus ½ cup extra-virgin olive oil

2½ tsp. salt

1

garlic clove

½ cup canned chickpeas (save the Aquafina for cocktails!)

4

T fresh lemon juice

1 tsp. freshly ground black pepper

1

tsp. hot smoked Spanish paprika

½ cup parsley



INSTRUCTIONS:
Preheat oven to 350°. Toast almonds on a baking sheet, tossing halfway through, until slightly darkened and fragrant, 8–10 minutes. Let cool, put in food processor.


Cut carrots and parsnips into chunks and put onto baking sheet. Drizzle with 2 T oil and 1 tsp. salt. Roast, stirring once or twice, until very tender and starting to shrivel about 1 hour.

Transfer carrots to a food processor; add garlic, chickpeas, lemon juice, pepper, paprika, parsley, ½ cup oil, and 1½ tsp. salt. Process, adding more oil as needed, until mixture is mostly smooth.
Transfer dip to a small bowl, drizzle with more oil.
 Ring in a Sweet New Year
After we watch fireworks from the rooftop on New Year's Eve, one of the guests at the party we attend whips out a blender and starts making White Russians. A few years ago, I came up with an alternative, since we were all standing on a freezing rooftop. I make hot chocolate with coconut cream and peppermint schnapps. Even the people eating chicken wings and pepperoni pizza come back for seconds.
The secret is using dark chocolate, not cocoa, to make the drink. I melt chocolate slowly, whisk in a couple of 'milks' and add peppermint schnapps to taste.
NYE Hot Chocolate
INGREDIENTS:
3 cups of almond milk (or whatever kind of plant-based milk you like)

1 cup of So Delicious coconut creamer

6 ounces of bittersweet chocolate

1 tsp vanilla extract (if you have peppermint extract, you can use this instead, or in addition)

Dash of chili powder
INSTRUCTIONS:
Peppermint schnapps, to taste

Heat the milks over med heat and stir in the chocolate.

 

Simmer until all the chocolate is melted.

Turn off the heat and stir in the vanilla extract and chili powder.

Serve in mugs with a generous slug of schnapps
Lucky Foods to Eat on New Year's Day
Cornbread and collard greens are meant to signify that you'll have prosperity and wealth in the coming year, so of course, we want to add those to our brunch menu. Make a vegan corn-bread from this recipe that JD Raymundo created for The Beet. (His other recipes are found at The_Little_Almond if you are inspired to check out his other creations.)
Eating black-eyed peas on New Year's Day has been considered good luck since around 500 A.D. as part of the Jewish custom in celebration of Rosh Hashanah the Jewish New Year. But it also has deep roots in the South as a food that brings luck to anyone who eats them. The tradition is to eat exactly 365 peas on New Year's Day since each one signifies one day of luck. Then leave one pea on your plate, to share your luck with someone else. Or give the gift of black-eyed peas so someone you want to spread luck to this year!
Vegan Cornbread
INGREDIENTS:
Soy MIlk
Apple Cider Vinegar
All-Purpose Flour
Cornmeal
Baking Powder
Baking Soda
Ground Cinnamon
All-Spice
Nutmeg
Salt
Pumpkin Puree
Coconut Oil
Brown Sugar
INSTRUCTIONS:
Preheat your oven to 350F and line an 8x8 baking pan with oil and parchment paper. In a small bowl, mix in your soy milk and apple cider vinegar. Set aside to curdle and create vegan buttermilk.
In a medium-sized bowl, combine your flour, cornmeal, baking powder, baking soda, and spices until evenly mixed.
In a large bowl, whisk in your pumpkin puree, coconut oil, brown sugar, and vegan buttermilk until well combined.
Add your dry ingredients to the wet, and using a rubber spatula fold ingredients together until well combined.
Transfer the mixture to your baking pan and bake for 25-30 minutes or until a toothpick comes out clean when you poke the middle. Let it cool for 10 minutes before removing your cornbread from the pan and transferring it over to a wire rack to finish cooling.
Cut evenly into squares and serve with some vegan butter.
Want to do The 21 Day Plant-Based Challenge in January? Sign up at The Beet for everything you need to go plant-based and love it in the New Year.