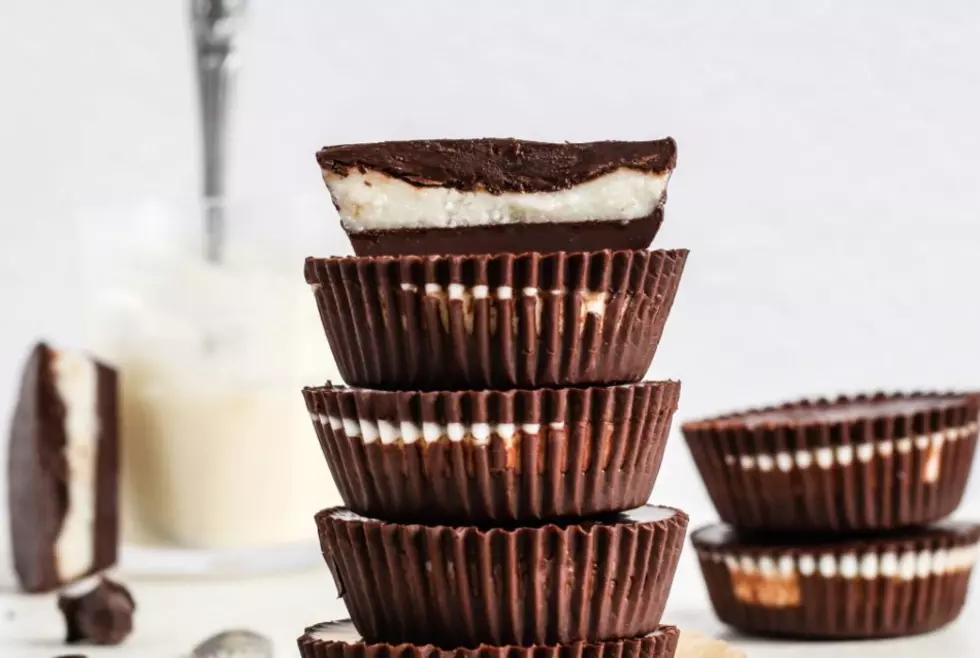 It's National Chocolate Day! Make These Dark Chocolate Coconut Butter Cups
@flora_and_vino
Happy National Chocolate Day! There are many national holidays we look forward to, but today is a very special one! Why? Because there are loads of dairy-free chocolate options available, and it's never been easier to indulge on a plant-based diet!
Vegan chocolate is typically made using cacao powder (which is extremely healthy), vegan butter, or coconut oil--you wouldn't even know the difference between the real thing and a plant-based version. To take full advantage of this day, The Beet found a dark chocolate coconut butter cups recipe that's easy to make and tastes incredible, so you can celebrate one bite at a time. The best part about this recipe is the ingredients list only calls for dark chocolate and coconut butter, an easy and short shopping list (if you don't already have these products), and a healthier option than traditional butter cups--it's oil-free and no-sugar-added.
At The Beet, we're always interested in finding new vegan products or hearing about a homemade recipe that you love. On our Instagram, we want you to comment on our recent post on your favorite vegan chocolate, in honor of the National holiday!
Recipe Developer: Lauren, Flora & Vino
Why we love it: If you love chocolate, you will love this recipe, it's the main ingredient! Because it's National Chocolate Day, this is a simple, easy ingredient recipe that everyone will love!
Make it for: Dessert, a treat at snack time, and of course in honor of the National Holiday!
Prep Time: 1 hour
Total Time: 1 hour
Message From the Recipe Developer:  "2-ingredient coconut butter cups made with dark chocolate and coconut butter. Vegan and oil-free with no added sugar. Perfect for a sweet clean dessert!"
Dark Chocolate Coconut Butter Cups
Yields 12 cups
Ingredients
18 oz. Hu Kitchen Dark Chocolate Baking Gems (2 bags, divided)
~1 cup coconut butter, softened
1–2 TBSP liquid sweetener (optional!)
Instructions
Before beginning the recipe, add the coconut butter to a large bowl and fill with warm water and let the coconut butter jar to soften.
While the coconut butter softens, melt 1/2 your chocolate in a saucepan over low heat or in the microwave in 30-second increments.
Line a standard muffin tin with 12 paper cupcake liners and add 1 TBSP of the melted chocolate to each. Use a spoon to gently push some of the chocolate up so it slightly coats the paper liners. Then transfer to the refrigerator or freezer to chill for 15 minutes.
Once the chocolate is slightly firmer, add 1 TBSP of softened coconut butter to each. (Mix in an additional sweetener for the coconut butter if adding.) Place back in the refrigerator or freezer to chill for 10 minutes or until the coconut butter is slightly hardened to the touch.
Melt the remaining chocolate and spoon on top of the hardened coconut butter. Use a spoon to ensure that the coconut butter is fully covered. Then set back in the refrigerator or freezer to chill for 10-15 minutes or until the cups are firm to the touch.
Serve straight from the refrigerator or freezer.
Store leftovers in the refrigerator for up to two weeks or freeze for longterm storage.