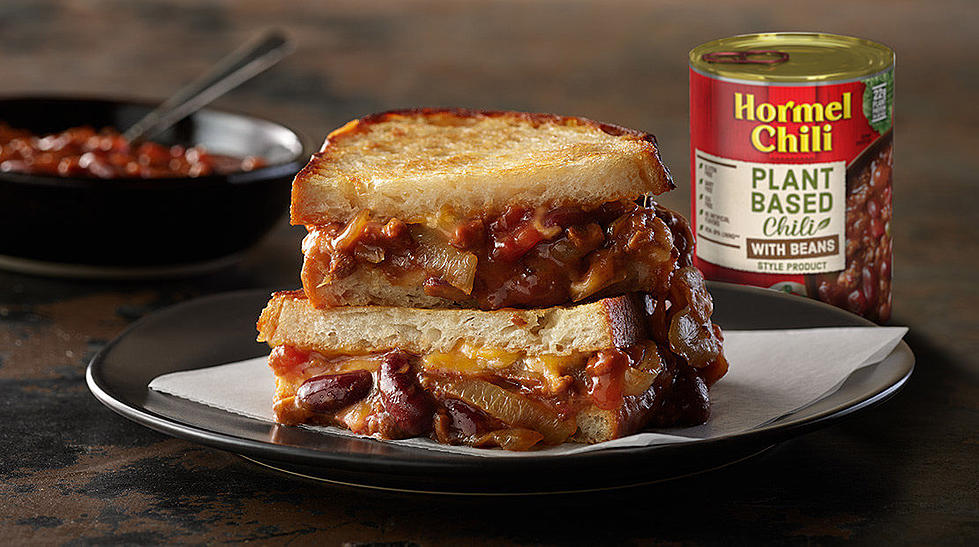 Does Hormel's New Vegan Chili Taste as Good as the Real Thing?
Hormel
When a major American meat company unveils its first vegan product, it tends to turn heads. Hormel – known for its SPAM and as America's No. 1 selling chili brand – is currently ranked the sixth-largest meat producer in the country, but now, the massive company is launching a plant-based chili. Hormel's plant-based chili will feature beans and proprietary soy-based meat, allowing all Americans to enjoy the pantry staple.
Pivoting to plant-based foods, Hormel's team announced that it recognized the growing number of plant-based consumers in the United States. As more people begin to shop with the planet in mind, Hormel's plant-based chili provides a healthier and more environmentally-friendly option, representing a significant shift in the company's current meat-heavy selections.
"With the plant-based category growing at double the rate of food overall and the fact that roughly two-thirds of plant-curious consumers are eager for plant-based canned chili, we wanted to provide a convenient and delicious solution," Senior Brand Manager for Hormel Sarah Johnson said. "Hormel plant-based chili with beans, made with textured vegetable protein and soy-based crumble, delivers the taste, texture, and appearance our loyal consumers expect."
Hormel's new plant-based chili is packed with 22 grams of protein per can, providing customers with all the nutrients a classic cup of chili offers. The brand ensured that the new vegan chili is completely dairy-free, egg-free, gluten-free, and BPA-free. Customers can purchase the new plant-based chili on Amazon for approximately $2.07 to $2.60 per can. Soon, the can will be available in retailers nationwide.
Hormel's First Plant-Based Product
With the third installment of the UN's climate report, meat companies are being held accountable more than ever. Meat production is estimated to be responsible for 57 percent of all food industry greenhouse gas emissions. Facing more pressure worldwide, Hormel is joining other major meat companies including Cargill and Tyson as they shift towards plant-based selections.
Plant-based meat production emits anywhere from 30 to 90 percent fewer greenhouse gases than conventional meat production. Some experts claim that a plant-based diet could help slash greenhouse gases by as much as 61 percent. Last year, Hormel revealed new sustainability goals that included reducing greenhouse emissions, improving water quality, and minimizing waste. With a plant-based approach, Hormel's sustainability initiative is becoming visible to consumers.
SPAM Faces Vegan Rivals
Other than its famous canned chili, Hormel's most beloved product is SPAM. The iconic canned meat has become a part of Americana, but recently, plant-based companies have introduced sustainable alternatives to rival conventional SPAM. Hong Kong-based OmniFoods developed a plant-based pork product called OmniPork Luncheon. Teaming up with Pokeworks, the vegan spam musubi became available in Washington, California, and New York, as well as at select retailers nationwide.
During the Plant-Based World Conference and Expo, unMeat revealed a new SPAM alternative with its innovative luncheon meat. The Philippines-based brand provides a healthy, soy-based source of protein and fiber, served in a can just like the original. At the expo, the company enlisted Chef Nicole Ponseco of Jeepney to showcase the versatility and potential of the company's new meat alternatives.
"When we launched unMEAT in the U.S. market earlier this year, we knew that we had to bring our absolute best to an already competitive landscape," Chief Operating Officer of Century Pacific Group Gregory Banzon said. "Having someone like Chef Nicole Ponseca on our team differentiates us from other brands because of her unique creativity, business style, and her ability to relate to customers who enjoy cooking."
For more vegan product releases, explore The Beet's News articles.
The 6 Best Fast Food Chains With Plant-Based Options on the Menu
Fast-food restaurants have finally got the memo that their customer base isn't just coming through for a burger, fried chicken, or a beef taco. Many now have plant-based foods and are coming up with creative, delicious ways to get more greens on the menu. Here are the 6 best fast-food chains with plant-based options on the menu.