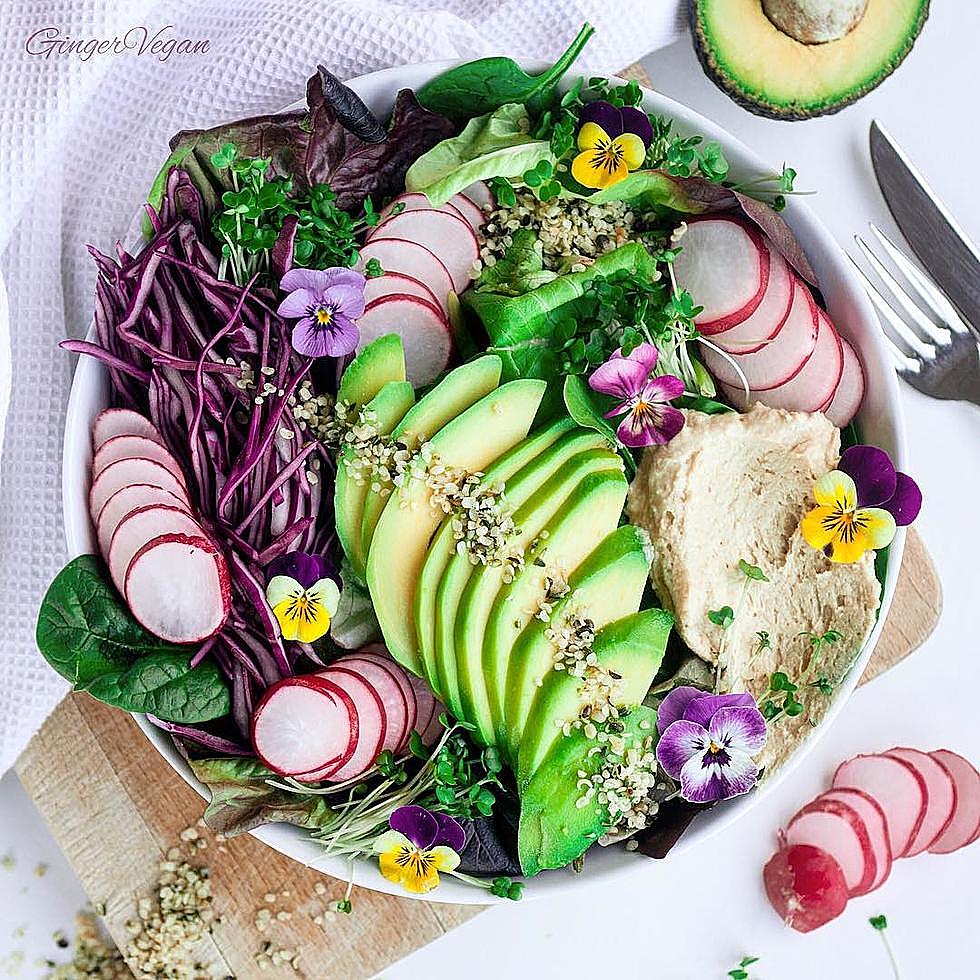 Day 16 of Recipes for Your 21 Day Plant-Based Challenge
These Recipes are designed to fill you up and energize you all through the day. We have compiled a breakfast, lunch, dinner and two snacks -- and for your pick of desserts check out the recipe carousel at the bottom of the 21 Day Plant-Based Challenge homepage.
Breakfast: Raspberry and Apple Porridge
Snack: Almond Butter Tofu
Lunch: Healthy Vegetable Salad with Sliced Avocado and Hummus
Dinner: Sweet Potatoes With Smokey BBQ Jackfruit
Dessert: Vegan Banana Split
Shop for Everything You Need for Day 15, Click Here.
Click here to download and print: Shopping List
Breakfast:
Porridge oats
Soya milk
Raspberries
Sunflower seeds
1 Apple
Cinnamon
Snack:
Extra firm tofu
Almond butter
Maple syrup
Soya sauce
Ginger purée
Olive oil
Lunch:
Avocado
Radishes
Mixed Greens
Sprouts
Hummus
Hemp seeds
Onions
Quinoa
Dinner:
4 sweet potatoes
Tomato puree
Maple syrup
Soy sauce
Molasses or treacle
Malt vinegar
Smoked paprika
Liquid smoke
Garlic powder
Black pepper
Red onion
Red pepper
1 can of Jackfruit
Canned kidney beans
Dessert:
Van Leeuwen vanilla ice cream

Lily's dark chocolate chips

Chopped wet walnuts/almonds

Banana 
Extras:
Maraschino cherries

Strawberries

Toasted coconut