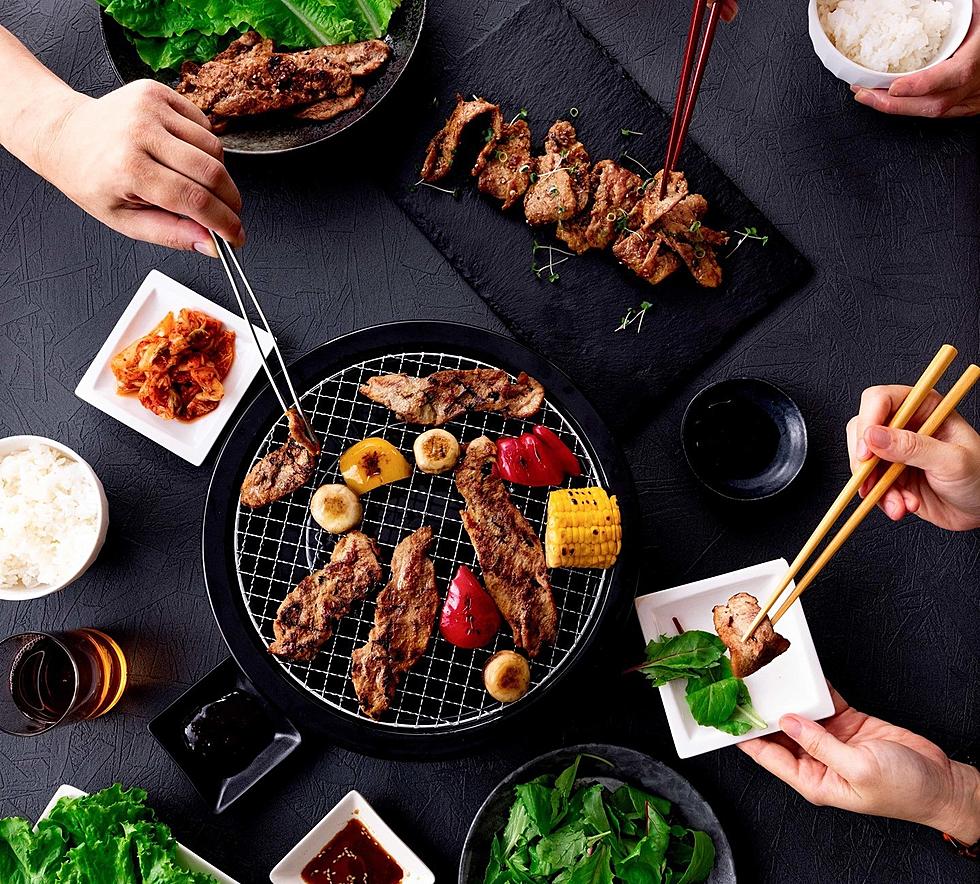 Vegan Ribs and Steaks Reach Restaurants and Retailers. Where to Find Them
Instagram / @nextmeats_us
Shoppers everywhere can find plant-based meat for nearly every occasion these days, but Japan-based Next Meats propelling the North American plant-based market to new heights, aiming to enhance vegan meat's versatility, texture, and taste. Next Meats continues to create upscale plant-based meat that is easy to cook and seasoned to perfection. Next Meats just announced that it is expanding its North American distribution, becoming widely available across the west coast. This week, California residents will be able to find Next Meat's plant-based ribs and skirt steak in retailers and restaurants.
Next Meats revolutionized traditional Japanese cooking by developing plant-based proteins that properly substituted signature dishes. The short ribs and skirt steak feature a soy-protein base flavored with soy sauce, garlic, sesame oil, bean paste, and salt to replicate a realistic beef flavor. The company revealed that it avoids all artificial additives and ensures that its soy protein is GMO-free.
The Japanese-style grilled meats provide customers with a unique beef substitute that comes ready to cook. The plant-based brand previously launched an e-commerce platform for delivery within the United States and Canada, and prior to the California release, Next Meats started distributing its beef alternatives at retailers in Connecticut, Massachusetts, and New York.
"It's an exciting time for Next Meats to enter the US and Canadian markets as a fast-growing number of consumers are adopting flexitarian, vegetarian and vegan diets for reasons ranging from proven health benefits to reducing the impact on our shared planet," CEO of Next Meats USA Koki Terui said. Next Meats' healthy, plant-based products are a delicious addition to any diet and we are incredibly excited to begin this journey in North America."
Before its North American debut, Next Meats launched its plant-based grilled meats in Japan, receiving widespread positive responses. Entrepreneur Hideyuki Sasaki and Ryo Shirai started to develop plant-based grilled meat in 2017 when the duo realized a gap in the vegan meat market. The company's specialized beef products aim to provide home cooks and culinary experts with a versatile and exciting plant-based meat to showcase in signature Japanese Dishes.
Several California restaurants will immediately introduce the Next Meats products into their menus. Next Meat beef alternatives will be featured at Ramen Shack in San Juan Capistrano and Bar Ama in Los Angeles among others. Alongside the restaurants, the Next Meat products will be available at select Tokyo Central Japanese markets across Southern California.
Next Meats intends to develop a plant-based beef product that encourages people to move away from the environmentally dangerous beef industry. The company boasts that it keeps sustainability at the forefront of its business model. A Frontiers in Sustainable Food Systems study found that plant-based meat's greenhouse gas emissions were 93 percent lower than beef production.
"Plant-based meats are gaining attention due to increasing concern around environmental issues and rising health consciousness, which is leading to an expanding global market," the company's website reads. "Among the players in the market, Next Meats is growing business at an exceptional speed. This is made possible by Japan's unique art of product-making combined with a delicate sense of taste, and a passion to realize a sustainable society as quickly as possible."
Next Meats will enter a saturated plant-based market within the United States and Canada, but its distinctive products place the company in an underserved category. The plant-based market is currently expected to grow 451 percent by 2030, exceeding $162 billion. While plant-based giants such as Beyond and Impossible will drive growth, companies such as Next Meats provide specialized products that aim to appeal to all flexitarians, vegans, and vegetarians.
"Food-related consumer habits often come and go as fads, but plant-based alternatives are here to stay – and grow," Bloomberg Intelligence's Senior Consumer Staples Analyst Jennifer Bartashus said. "The expanding set of product options in the plant-based industry is contributing to plant alternatives becoming a long-term option for consumers around the world."
The Surprising Reasons these Five Country Singers Went Meat-Free