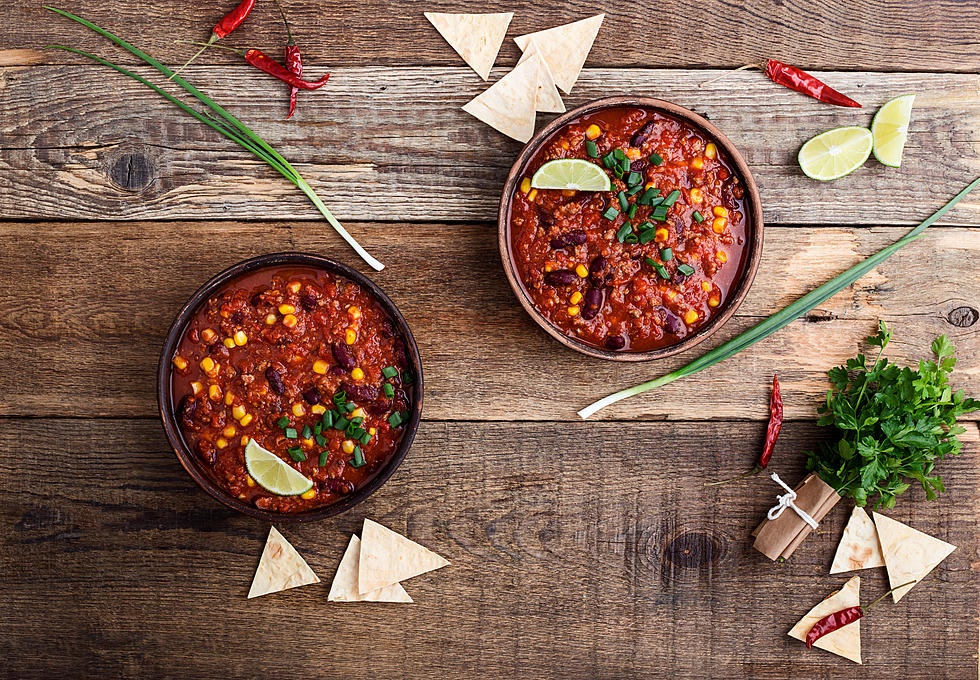 What We're Cooking This Weekend: Smoky Three-Bean Chili
Serves 10-15
INGREDIENTS:
2 red bell peppers, diced
1 large yellow onion, diced
25 cloves garlic, minced
3 tsp garlic powder
½ Tbsp chili powder
2 tsp paprika
2 tsp ground cumin
2 tsp ground coriander
2 tsp cayenne pepper
2 tsp kosher salt
2 tsp black pepper
1 ½ Tbsp Liquid Smoke
1 (25-oz) can crushed tomatoes
12-oz light beer
2 cups vegetable broth (such as Imagine's No-Chicken Broth)
2 (15.5-oz) cans pinto beans
2 (15.5-oz) cans kidney beans
2 (15.5-oz) cans black beans
INSTRUCTIONS:
In a large stockpot over high heat, add 1 tablespoon of oil.
Add bell pepper and onion and cook until caramelized, about 5 minutes.
Add garlic and saute a minute longer.
Stir in the garlic powder, chili powder, paprika, cumin, coriander, cayenne, salt, and pepper. Cook for 1 minute.
Add the beans and crushed tomatoes.
Stir in the beer, Liquid Smoke and vegetable stock.
Lower heat and simmer for 30 minutes to allow flavors to combine.
Nutritional Notes: 
387 calories, 22g protein, 71g carbs, 21g fiber, 3g fat