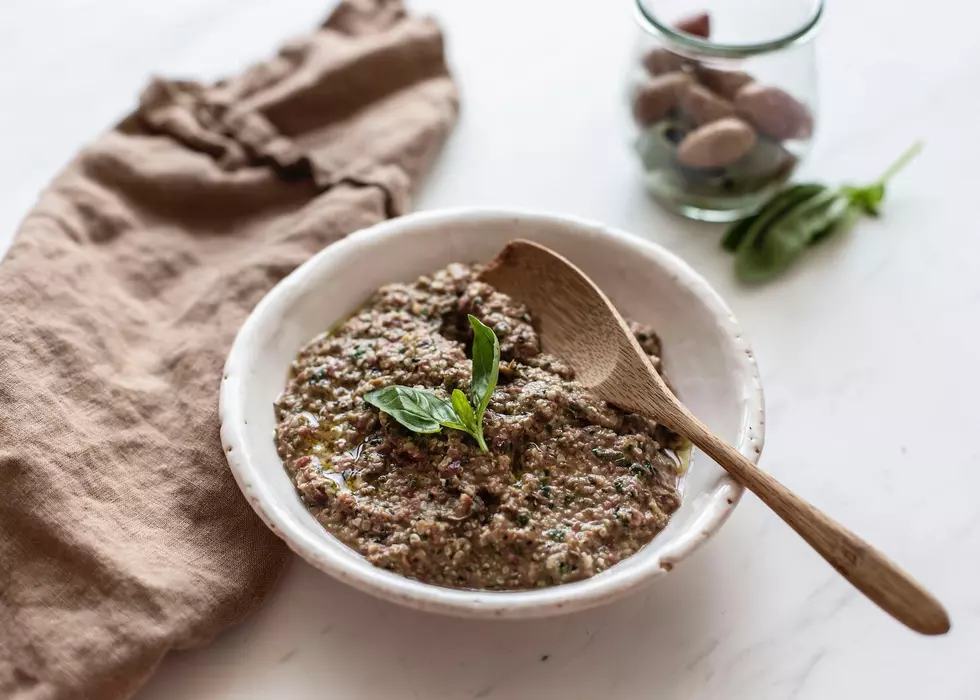 @thecompassionateroad
Olive Tapenade
Why We Love It: Salt fans, this one is for you! Perfect for a veggie platter when entertaining or you can even spread on crackers.
Serves 4
INGREDIENTS
1 cup of black kalamata, pitted
1/4 cup olive oil
1/4 cup hemp seeds
1 garlic clove, roughly chopped
1 lemon squeezed, around 2 tablespoons juice
1/2 cup fresh basil
Dash of almond or other plant-based milk to make a smoother consistency
INSTRUCTIONS
Pop it all in a blender or food processor, minus the almond milk.
Mix to get a smooth consistency and then add small dashes of the milk to make it smoother as desired.
Nutrition Notes:
Calories 220, Protein 2.5g, Total Fat 21.5g, Sat. Fat 2.5g, Total Carbohydrates 6.5g, Sugar 1g, Fiber 1g