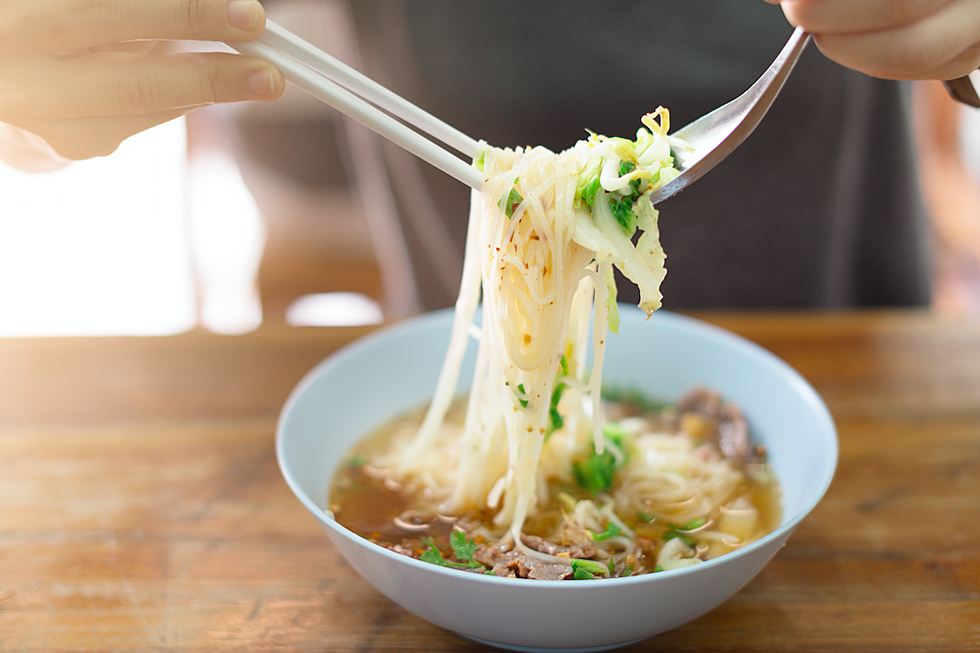 Jackfruit Noodle Soup
Serves 8-10
INGREDIENTS:
For the jackfruit
1 20- ounce can of green jackfruit in brine or water

3 garlic cloves minced

1 small onion chopped

1 teaspoon thyme

1 ½ teaspoons oregano

1 teaspoon kosher salt

1 tablespoon olive oil

½ cup of water

2 tablespoons lemon juice
For the soup
2 tablespoons olive oil

1 large onion diced

2 large carrots diced

2 stalks of celery diced

3 garlic cloves minced

12 cups vegetable broth preferably Imagine No-Chicken Vegetarian Broth

1 teaspoon salt

1 teaspoon thyme

2 bay leaves

3 cups of rotini or other curly noodles

½ cup fresh parsley chopped
INSTRUCTIONS:
Heat the oil in a large skillet over medium-high heat. Stir in the onion and saute for 2-3 minutes until softened and slightly golden. Add in the garlic, thyme, oregano, and salt.

Stir in the jackfruit, lemon juice, and water. Cover and simmer 10 minutes.

Remove from heat. Using a fork, smash and shred the jackfruit.

While the jackfruit is cooking, heat the oil in a Dutch oven or medium-high heat. Add the onion, carrot, and celery, and cook for about 10 minutes, stirring occasionally. The vegetables should be lightly browned and tender. Stir in the garlic and cook for one more minute, until fragrant.

Add the broth, thyme, bay leaves, and salt. Bring to a boil and add the noodles. Cook about 12-14 minutes, until the noodles are al dente.

Turn off the heat and remove the bay leaves. Stir in the jackfruit and parsley.