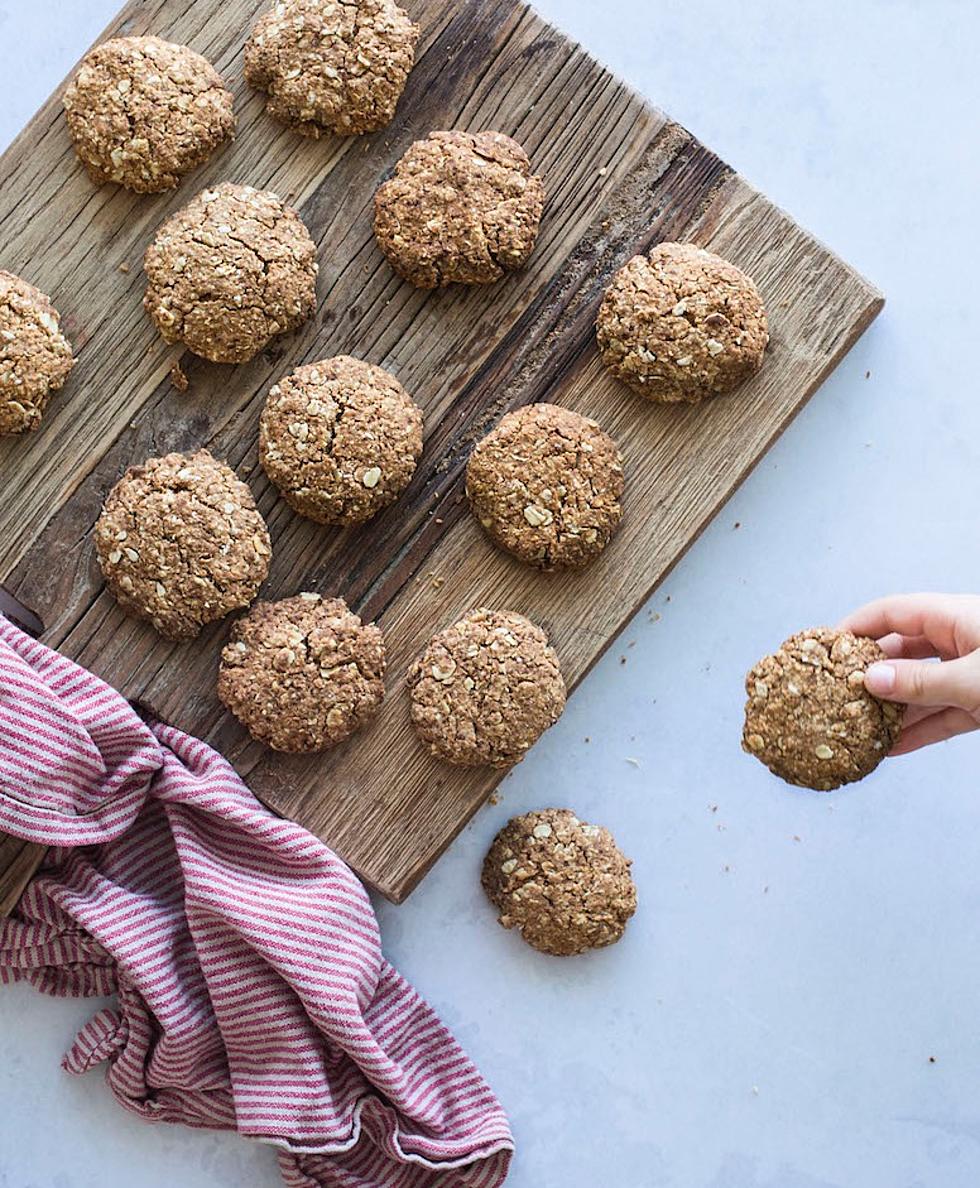 Healthy Vegan Coconut Cookies
@thecompassionateroad
Vegan Anzac Cookies
Why We Love It: A healthy and vegan version of the classic Australian Anzac biscuit. This recipe is just as sweet, crunchy and gooey but with healthy ingredients.
Makes 12
INGREDIENTS
1 cup flour
1 cup shredded coconut
1 cup of oats
⅓ cup coconut sugar
3 tablespoons maple syrup
3 tablespoons water
½ cup coconut oil
1 teaspoon baking soda
INSTRUCTIONS
Preheat oven to 340 degrees F.
Mix all the ingredients in a large bowl until well combined.
Roll tablespoonfuls of mixture into balls and place on a baking tray lined with non-stick baking paper, pressing down on the tops to flatten slightly. Cook in the oven for 25-30 minutes or until browned.
Nutrition Notes: (serving size 1) 226 Calories; 3.5g Protein; 12.5g Fat; 27g Carbohydrates; 10g Sat. Fat; 2.3g Fiber; 9.5g Sugar