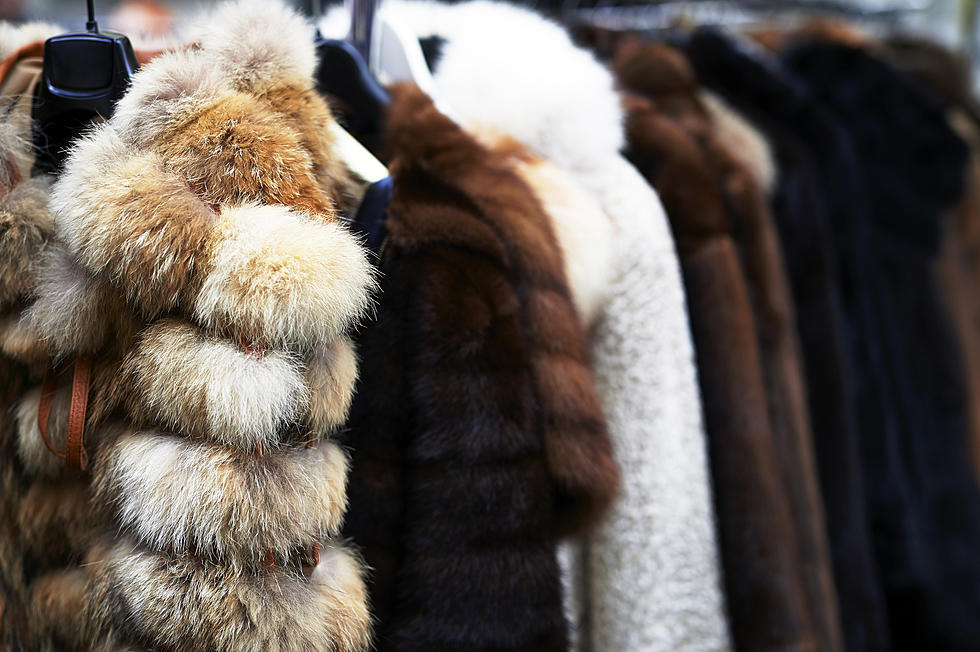 Dolce & Gabbana Plans to Ban Fur from Future Collections
Getty Images/iStockphoto
Fur is quickly falling out of vogue. In recent years, fashion giants have joined the Fur Free Alliance, removing fur products from the runways worldwide. From Saint Laurent to Gucci, fashion houses have dropped animal products from their collections. Now, Dolce & Gabbana is the second luxury fashion giant to ban fur this year following Moncler. The Italian-based fashion house intends to start removing fur materials from its collections as soon as this year.
Dolce & Gabanna is known for its use of fox, mink, and rabbit furs, but as consumers steer away from animal-based clothing, the fashion house began experimenting with a variety of faux furs. The company started introducing synthetic fabrics sourced from polyester and acrylic. Now, the company plans to develop new faux furs to properly replace its previously animal-based clothing items.
The fashion house ensured that it would continue working with the fur artisans involved in its clothing production, using the artisans' expertise and efforts instead to develop sustainable fur alternatives. The company also announced that it would begin experimenting with more recycled materials to make its entire clothing collection more environmentally friendly.
"The entire fashion system has a significant social responsibility role that must be promoted and encouraged: we will integrate innovative materials into our collections and develop environmentally friendly production processes, while at the same time preserving artisans' jobs and know-how otherwise in danger of fading,". Communications and Marketing Officer and Dolce & Gabbana Fedele Usai said.  "A more sustainable future can't contemplate the use of animal fur."
Fur Free Fashion Enters the Limelight
Dolce & Gabbana stood as one of the last major fashion houses still actively producing clothing with fur. Following Moncler and Dolce & Gabbana's decisions to drop fur from their collection, few major fashion giants will continue to offer fur products. Younger generations show no interest in fur or animal-based clothing collections. As ethical and environmental concerns rise, fashion giants have felt pressured to redesign clothing collections. Now, more than 300 companies have joined the Fur-Free Alliance. 
Both Moncler and Dolce & Gabbana's announcements were met with praise from organizations including the Fur Free Alliance, In Defense of Animals, and the Humane Society International. The animal welfare and environmental activist groups have petitioned the fashion industry over the last decade, and now, few brands still feature fur products. Alongside side the praise for Dolce & Gabbana, the Humane Society called out one of the lagging fashion brands.
"The amount of companies going fur-free in the last year is staggering," says Humane Society Fashion Policy Director PJ Smith said. "The majority of luxury brands are fur-free now, with very few left selling fur. The elephant in the room is LVMH. There's competition among brands now as to who is the best on animal welfare. Companies are starting to see that they can do well by doing good. They might ban fur first and take additional steps in the future, phasing out exotic skins, angora and down, while investing in next-generation plant-based materials like mycelium."
As fashion houses ban fur from the runways, ELLE magazine just instated its fur ban across 41 branches of the publication. Late last year, the fashion magazine revealed that it would implement a global ban on fur in the editorial and advertising section. The ban marks the first time a major fashion magazine has turned its back on fur, placing additional pressure on companies such as LVMH. The ban went into effect on January 1, 2022.
Italy Prohibits Fur Farming
While consumers and fashion giants turned away from animal-based fur, governments worldwide have started drafting and even enacting policies to ban fur farming completely. The Dolce & Gabbana announcement comes on the heels of Italy's recent fur farming ban. The Italian government recently voted to approve a law that would permanently prohibit fur farming nationwide. The legislative step is an important shift for Italian-based fashion houses like Dolce & Gabbana and LVMH.
"This is a historic victory for animal protection in Italy," Humane Society International Italy director Martina Pluda said. "Today's vote recognizes that allowing the mass breeding of wild animals for frivolous fur fashion represents a risk to both animals and people that can't be justified by the limited economic benefits it offers to a small minority of people involved in this cruel industry."
Worldwide, the fur ban joins several other European governments in the campaign against the fur industry. If the fur farming ban passes into law, Italy will become the 16th European country to successfully ban fur farming alongside France, Estonia, Hungary, and others.
Within the United States, fur bans have only been successfully passed statewide in California and citywide in Ann Arbor, Michigan. Even though there is no sign of fur bans federally, more US cities and states have introduced fur bans that could go into effect in the near future, motivated by the industry-wide push against animal-based production.
Sandra Oh and 20 Others It Might Surprise You to Learn Are Plant-Based