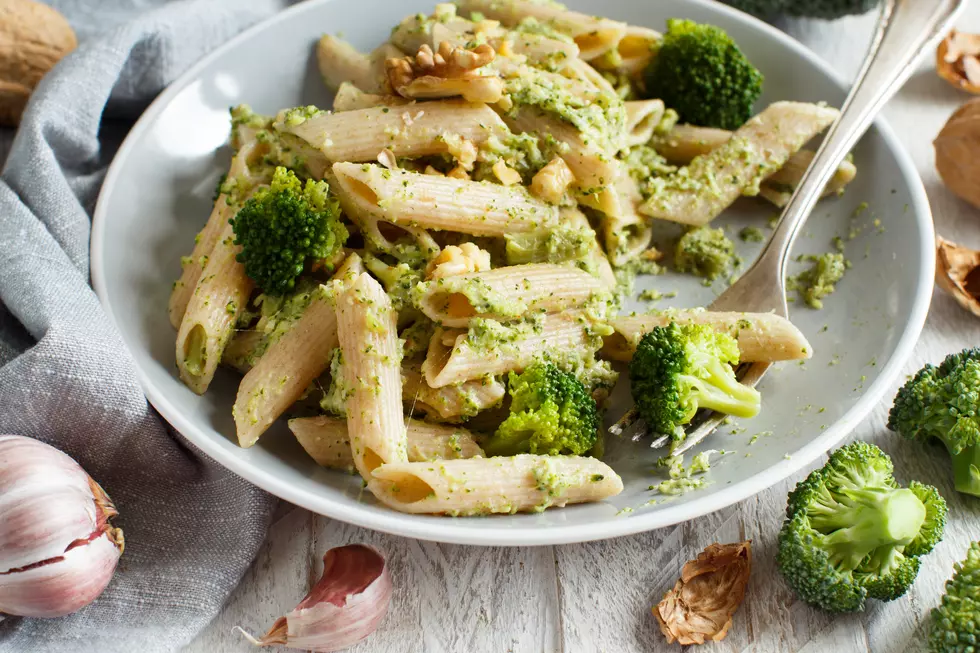 Creamy Pasta & Broccoli Bake
Getty Images/iStockphoto
Why it's healthier: Broccoli is one of the only dark veggies that have calcium. It also is full of vitamins and antioxidants, including a disease-fighting agent that boosts immunity even as it helps take the stress off your organs.
Healthy ingredients: Iron, phosphorous, potassium, zinc, thiamin, riboflavin, niacin
Creamy Pasta & Broccoli Bake
Serves 8
Ingredients
16-oz penne (or other tubular style pasta)
5 cups broccoli florets (about 12 ounces)
For the Sun-dried Tomato Alfredo Sauce:
2 cups cashews (soaked for 2 hours or overnight and drained)
2 cups vegetable broth
3 garlic cloves
1 Tbsp apple cider vinegar
1 tsp salt
¼ cup nutritional yeast
¼ cup sun-dried tomatoes in oil (drained)
¼ cup lemon juice (about 1 lemon)
For the Vegan Parmesan cheese
1 cup of cashews
¼ cup nutritional yeast
2 small garlic cloves
1 teaspoon salt
Instructions
Preheat oven to 350°F.
Bring a pot of salted water to a boil. Cook the pasta according to the package directions.
While the pasta cooks, make the Sun-dried Tomato Alfredo Sauce and vegan Parmesan. For the sauce, combine all the ingredients in a high-speed blender and mix until smooth. For the Parmesan, combine all of the ingredients in a food processor and pulse until it resembles crumbs.
Drain the pasta and combine with half the batch of Sun-dried Tomato Alfredo Sauce and all of the broccoli florets.
Spread ½ of the pasta and broccoli mixture into a 13x9" casserole dish.
Sprinkle half of the Parmesan cheese over the pasta. Spread the remaining pasta on top.
Pour the remaining sauce over the pasta. Sprinkle with the remaining cheese.
Bake for about 15-20 minutes, until heated through and the broccoli is crisp, yet tender to the fork.
Nutritional Notes: per serving (⅛ of recipe)
Calories 335, Protein 13g, Carbs 39g, Fiber 7g, Fat 17g