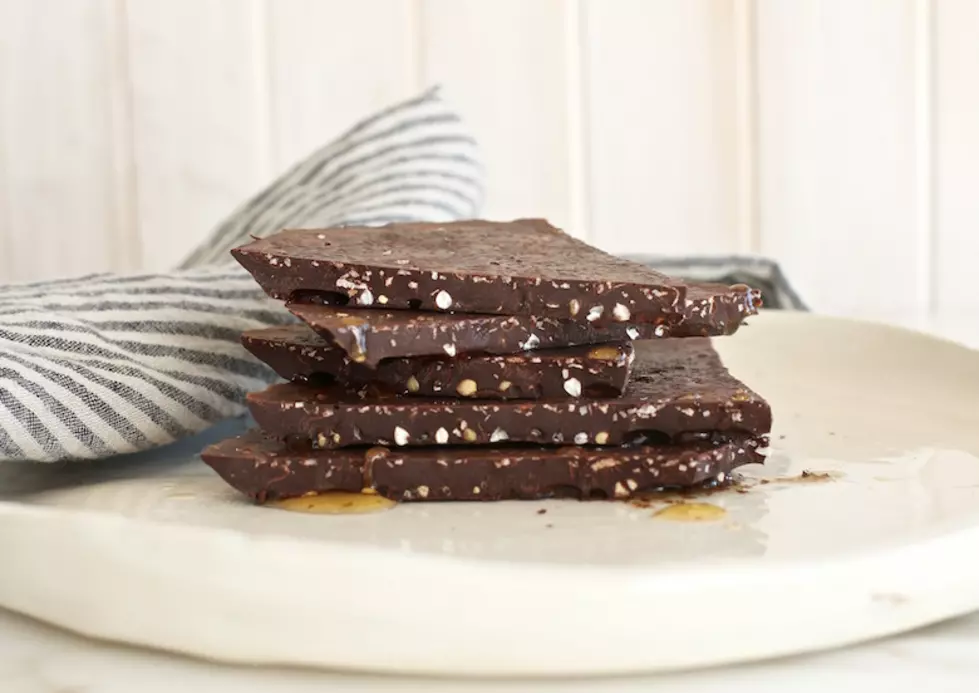 No-Bake Coconut Rough Chocolate Bark
@thecompassionateroad
Coconut Rough Chocolate Bark
Why We Love It: Anyone who loves chocolate, will love this homemade bark that is indulgent and healthy.
Makes 6 
INGREDIENTS
1/2 cup cacao butter, sliced finely
3 tablespoons raw cacao powder
2 tablespoons rice syrup
1/4 teaspoon vanilla bean powder
1/2 cup shredded coconut
1/4 cup Buckwheat Groats
Pinch of pink Himalayan salt
INSTRUCTIONS
Bring a saucepan of water (about quarter full) to a medium boil. Add the cacao butter to a heatproof bowl and place over the simmering water in the saucepan. Keep stirring occasionally until melted.
Once the cacao butter is melted, add the cacao powder, salt, and vanilla and stir until well combined. I like to line a dinner plate that has a circular base with baking paper to make a nice disc shape once the chocolate is set. But you can experiment here and use any type of mold you like.
Once your plate/tray/mold is lined with baking paper, pour the chocolate in.
While still melted and hot, drizzle with syrup and sprinkle any of your extra ingredients in. I've gone for a generous handful of shredded coconut or buckwheat groats for extra crunch. What's great about this is the syrup doesn't completely dissolve so when you break the bark you get delicious drizzles of sticky caramel in your mouth....mmmm YUM!
Place the tray in the fridge for at least 2 hours or overnight, break and try not to eat all in one sitting!
Nutrition Notes: (Serving Size 1)
Calories 232, Protein 2g, Total Fat 21g, Sat. Fat 18g, Total Carbohydrates 13.5g, Fiber 2.5g, Sugar 6g