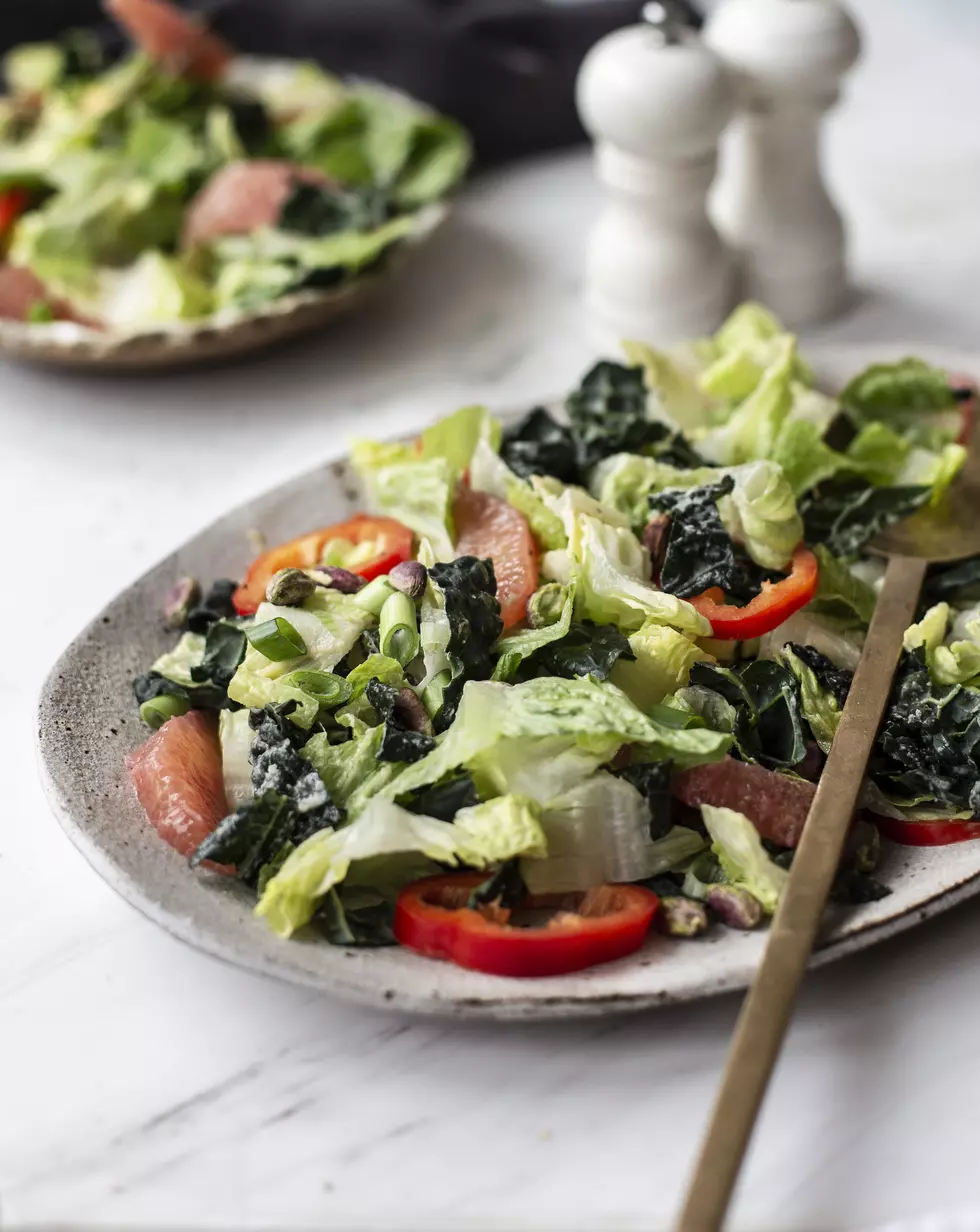 @thecompassionateroad
Citrus and Kale Salad
Why We Love It: A low-calorie, antioxidant-rich salad perfect for the warmer weather!
Serves 4
INGREDIENTS
For the Dressing
2 tablespoons tahini
2 tablespoons blood orange, or orange juice
2 tablespoons olive oil
1 tablespoon maple syrup
Salt and pepper
For the Salad
½ bunch of Lacinato kale, chopped, middle vein removed
½ head of romaine lettuce, chopped
½ red pepper, thinly sliced
1 grapefruit or blood orange, segmented
1 avocado, sliced
2 green onions, chopped
¼ cup salted pistachios
Salt and pepper to taste
INSTRUCTIONS
Add all of the dressing ingredients to a jar with a tight-fitting lid. Shake to combine.
Put the kale and romaine lettuce into a large bowl. Toss with the dressing.
Add the sliced red capsicum, blood orange segments, sliced avocado, chopped green onions, and pistachios to the lettuce. Season the salad with salt and pepper. Serve.
Nutrition Notes: 324 Calories; 9.5g Protein; 22.5g Fat; 28.5g Carbohydrates; 3g Sat. Fat; 0g Fiber 12.5 Sugar; 231% Vitamin C; 65% folate; 46% B6; 623% Vitamin A