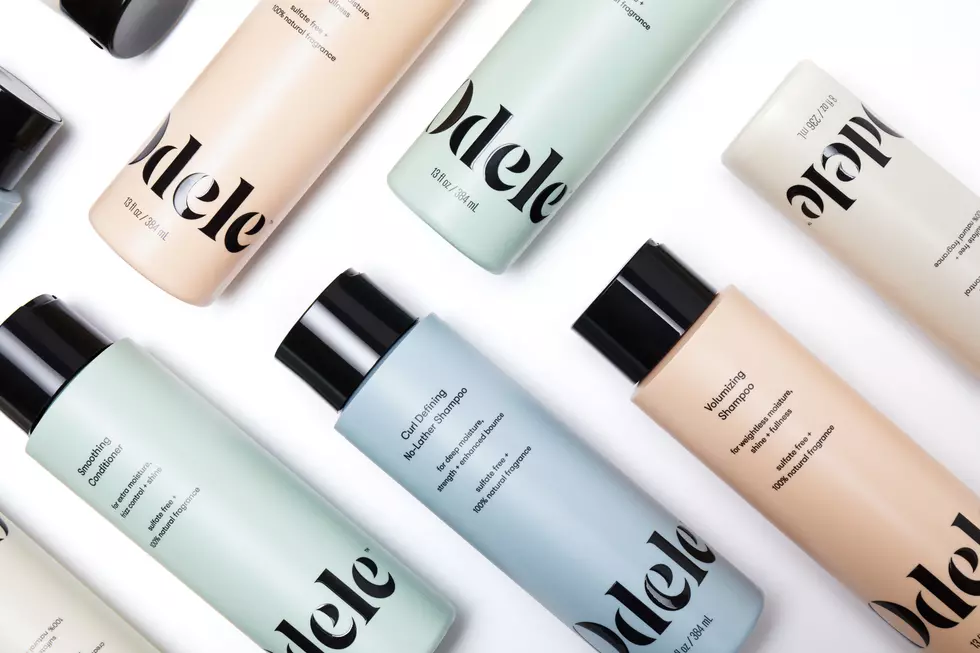 The Affordable Vegan Haircare Line of Our Dreams Just Launched at Target
When searching for hair care, it seems like we're always forced to pick only one: affordable, effective, or naturally-formulated. Lower-priced shampoos leave hair feeling squeaky clean, but that squeak often means there are sulfates in the ingredients, which strip hair of natural oils, leaving it dry, brittle and worse-for-wear.
Top-notch hair-care typically comes with a hefty price tag: Whether you buy it at the salon or on the top shelf of your beauty store, quality drives prices higher, with many shampoos and conditioners ringing in around the $20 range.
Then, there's the natural stuff, which usually has a thick, gloopy texture and doesn't quite stack up to the performance of other products. Despite a lack of sulfates, many products positioned as "natural" in the market sneak harmful ingredients and chemicals like parabens into the bottles, which can disrupt your endocrine system.
When it comes to my preferences, I tend to gravitate towards sulfate-free products because they make my hair softer, but many of them are accompanied by a steep price tag. Because my hair is very long (nearly down to my waist) I go through products pretty rapidly and can't afford to spend exorbitant amounts on each salon-quality product, which means I settle for less-than-ideal quality to stretch my dollar. On top of this, I always look for my beauty products to be both cruelty-free and vegan, which adds another hurdle to my already crowded list of wants.
The Search is Over
I've spent the past few years looking for an affordable haircare line that delivers results without any sulfates or harmful chemicals. This past week, I was lucky enough to be one of the first to try out Odele Beauty, which launched exclusively at Target on January 26th.
Let me just say: I finally found it.
Affordable? Check. Odele rings in at just $11.99 per product.
Effective? Check. My hair has never been this shiny and manageable.
Naturally-formulated? Check. Odele's products are free of sulfates, formaldehyde, phthalates, parabens, dyes, synthetic fragrances, and all of the 1,328+ cosmetic ingredients banned by the European Union. "[Odele is] also vegan, cruelty-free, allergy tested, and dermatologist tested so you're getting a safe, reliable and effective hair care experience."
After just a couple days of washing my hair with the Smoothing Shampoo and Conditioner, my hair felt softer, less frizzy and shinier than it had when using any of my previous products. My hair, which was dull, lifeless and limp, sprang to life with Odele. The Leave-In Conditioner nourished my split ends and kept my typically wiry texture at bay.
Even after using their products for just a week, Odele has already started to improve my routine: It takes me a fraction of the time to get ready in the morning because my hair no longer needs hot tools to look presentable, and I no longer have a halo of frizz, thanks to the Air Styler, which turns air-dried hair from disorderly to sleek with just a dime-sized application.
Odele's Philosophy
Like their products, Odele Beauty's philosophy is equally as incredible: Odele is a women-founded company that aims to deliver clean, gender-neutral, salon-quality haircare at an accessible price tag. The goal is to simplify shower-time by offering lines of shampoo, conditioner and styling products that target specific needs and hair types.
Whether you're looking for Curl Defining, Smoothing or Volumizing, there's an Odele product formulated specifically for you and everyone in your family. Their formulas boast "100% natural fragrance [that] is ungendered, and our products are developed based on needs by hair type; not by gender, age, or any other measure." So next time you're at Target, captivated by all of the gorgeous trinkets that you don't really need, head over to the beauty aisle grab something you do: clean, affordable, cruelty-free hair care that truly works.
Odele Beauty is available exclusively at Target stores, Target.com and OdeleBeauty.com.