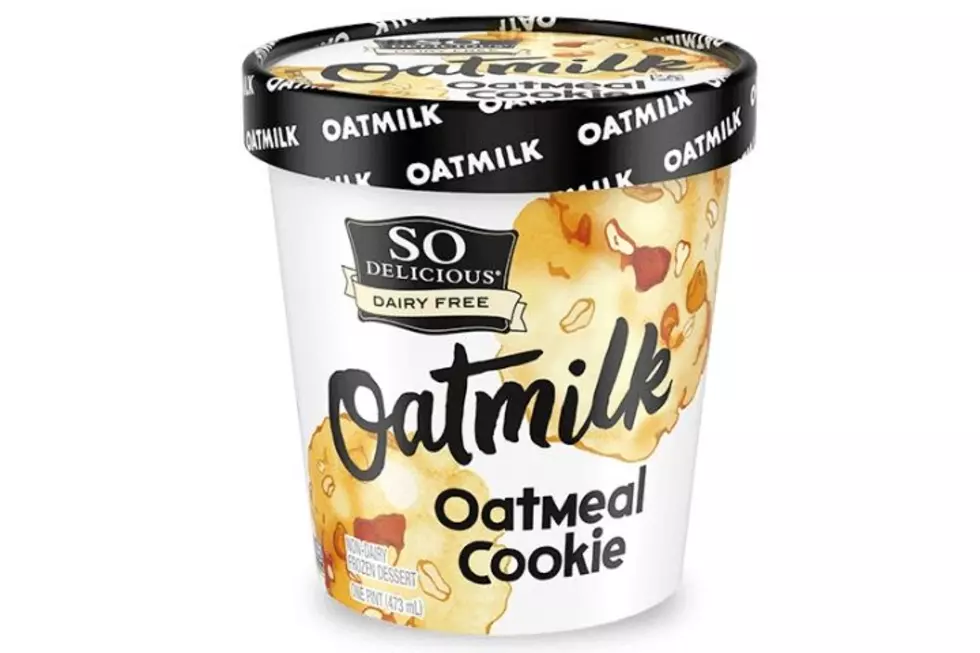 SO Delicious Oatmeal Cookie Oat Milk
Oatmilk is having a moment right now, and this concoction— featuring bits of oatmeal cookie dough and brown sugar and cinnamon—lived up to the hype.  The ice cream tasted like the real thing and the cookies were legit homemade quality. How they do this we don't know, but if you love oatmeal cookies, you will love this flavor.
Quick health facts: At 12 grams of fat and 250 calories per serving, it's right in line with its non-dairy counterparts.
Where to find it: At supermarkets across the country, as well as Walmart and Target. It usually retails for around $5 per pint.